Bismillahir Rahmanir Rahim
In the name of Allah, the Most Beneficent, the Most Merciful.
SalmanSpiritual.Com :: Towards the Inner Vision of the Truth
Latest Posts on the Salman Spiritual Knowledge Base
Click on the graphic to see the full post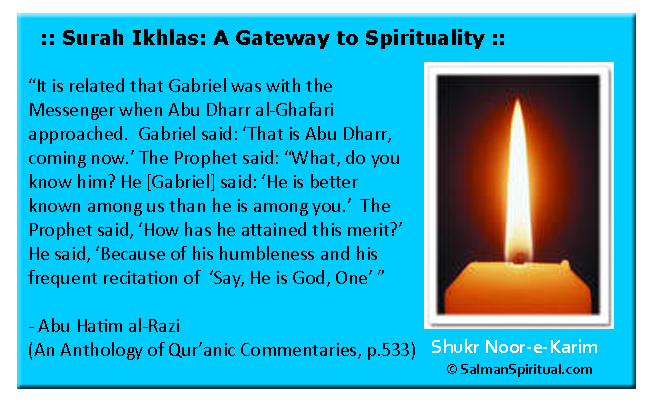 Click on the graphic to see the full post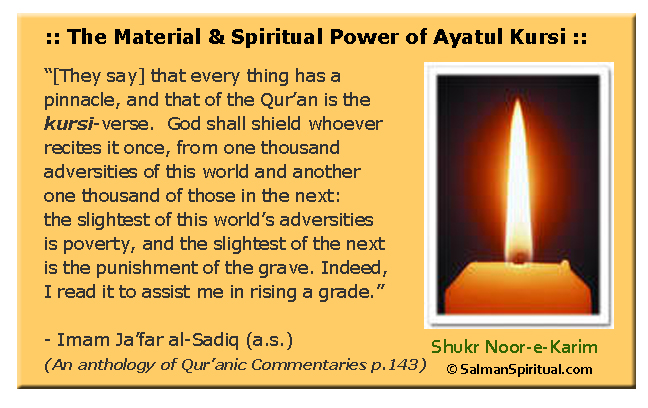 Click on the graphic to see the full post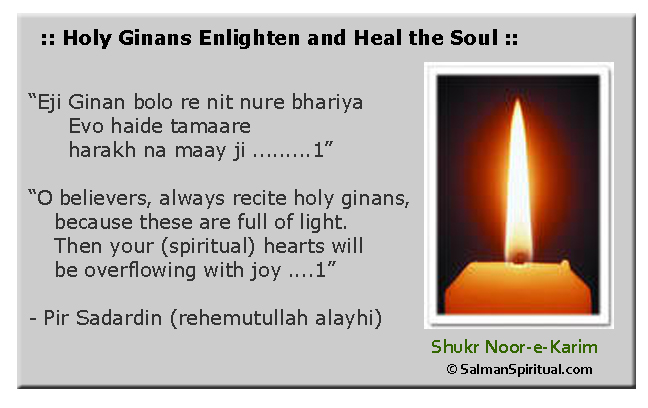 All Posts and Resources:
Ardent Prayers
May NOOR Mowlana Shah Karim Al-Hussaini Hazar Imam (a.s.) grant peace, prosperity, happiness, barakat, higher spiritual enlightenment, spiritual & luminous tayid (help) and empowerment to you, your family, your Jamat and the worldwide Jamat! Ameen.
May we all be blessed with many, many Batini-Noorani Didars in our personal search for higher spiritual enlightenment through the Noor of Mowlana Hazar Imam. Ameen.
Rakh Mowla je Noor te Yaqeen (Certainly, we trust in Mowla's Light only)
Haizinda — Qayampaya
(Our Present Imam is Living and His NOOR is Eternal)
Your spiritual brother,
Noorallah Juma
Wednesday, April 1, 2020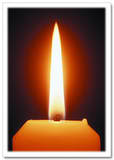 The lit candle represents the Light of Imamat and appears on each page of this website. In the Ismaili Tariqah, the Imam's Ta'lim lights the murid's path to spiritual enlightenment and vision.
Resources for Personal Search
Thirty Holy Ramadan Mubarak Sparks for 2019
Gujrati text, English transliteration and translation, and mp3 audio tracks for 10 projects from Anant Akhado, Ana(n)t nâ Nav Chhugâ and Moti Vênti granths. Customize your own dates.
Diamond Jubilee Sparks :: Higher Spiritual Enlightenment Educational Posts
Candle Posts :: Motivational Gems for Higher Spiritual Enlightenment
All Baitul Khyal Knowledge Gems
Diamond Jubilee Batini-Noorani Didar Preparation Gems
How To Build Your Own Spiritual House?
Assess Your Own Spiritual Health
Enlightenment Norms :: Imam Mustansir bi'l-laah II's (a.s.)
Balance between Din & Duniya :: Foundational advices of Noor Mowlana Murtaza Ali (a.s.)
Dhikr & Tasbi Tracks: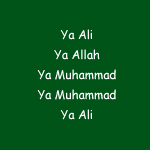 NOOR Mowlana Murtaza Ali (a.s.) has said:
"Remember that the descendants of the Holy Prophet (S.A.S.) are stars in the Heaven, if one sets the other will rise to illumine your path; the Merciful Lord has thus completed His Blessings amongst you."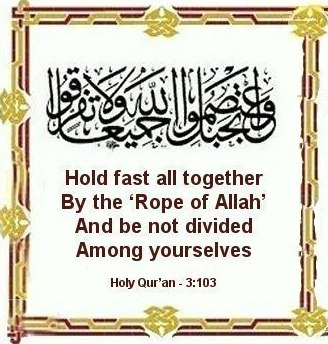 NOOR Mowlana Shah Karim Al-Hussaini (a.s.) Hazar Imam's prayer:
"And I pray that you may live in peace and with spiritual enlightenment to guide you."