Posted: 2:45 AM, September 22, 2002
Name:
salman abbas
Location:
hunza ( pakistan )
Comments:
i really appreciate ur efforts to provide oreintations about our ismaili sect which is indeed a honarary service. thanks
Posted: 12:27 AM, September 17, 2002
Name:
Rahida Valliani
Location:
Karachi ( Pakistan )
Comments:
why don't u people start the escentical meaning of the quranic terms, it will help the visitors as itis today's need &wish of Imam.I'll be honoured if I help u 4 this great cause. with yam r.v.
Posted: 10:20 AM, September 13, 2002
Name:
IGSAAN
Location:
port elizabeth ( south africa )
Comments:
I found it a pleasure to read this page. May Allah guide those who has contributed to this information Insha-Allah.
Posted: 1:53 PM, September 12, 2002
Name:
Samira Kanji
Location:
Toronto ( Canada )
Comments:
Thank-you for the wonderful work. I have enjoyed reading and will bookmark this site.
Posted: 4:51 AM, September 05, 2002
Name:
Mohsin khan
Location:
Berlin ( Germany )
Comments:
I am student here and i want to make some new contact with the help of your side.I hope i will be get it.Bye
Posted: 10:55 PM, August 01, 2002
Name:
Sadi Hossain
Location:
Matawan ( USA )
Comments:
Assalamualaikum, your website is very nice. I finally found the suras I have bin looking for. May Allah bless you.
Posted: 1:28 AM, July 18, 2002
Name:
Naveedullah Baig
Location:
gilgt hunza ( pakistan )
Comments:
really your site is a wonderful site, very informative and very lovely. keep florishing it and serve the people through creating such great sites.
Posted: 4:33 AM, July 15, 2002
Name:
Fazila Jiwa
Location:
Mbeya ( tanzania )
Comments:
Nice website- please continue the same service
Posted: 4:16 AM, July 07, 2002
Name:
Zulfiqar Shah
Location:
Karachi ( Pakistan )
Comments:
Good work. I liked the site. I wanna to help in getting the copy of Naday Ali to one of your guest book signatory Ms Azra Syed. She signed the guestbook on May 3, 2002 but did nor leave email address. If you have her address forward to me or my adress to her. Nady Ali reading is recomended by a number of scholars at the time whe you are in crises.
Posted: 12:27 AM, June 29, 2002
Name:
MOMOH A.G.
Location:
Bangkok ( Thailand )
Comments:
As-Salam-Alekun: I was unable to listen to the sound of the Surat as recorded by you. I downloaded the real audio stream but it came as a text file. Pls kindly assist me. Regards Momoh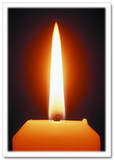 The lit candle represents the Light of Imamat. Let us actualize this Light into our spiritual hearts, heads, & consciences so that we may also be able to submit spiritual & luminous nazranas in the Diamond Jubilee.
Holy Ramadan Enlightenment Daily Posts
Holy Ramadan Enlightenment Posts :: Gems of Knowledge and Dhikr
(30 Days: May 15 - June 13, 2018)
Project for friends preparing for Imamat Day 2018
Anant Akhado Verses, Gratitude Dhikr and Angelic Salwat
(40 Days: June 2 - July 11, 2018)
Projects for friends in Vancouver
Anant Akhado Verses, Gratitude Dhikr and Angelic Salwat
(40 Days: May 23 - July 1, 2018)
Recitation of Ana(n)t nâ Nav Chhugâ, 28 dasond verses , Gratitude Dhikr and Angelic Salwat
(9 Days: July 2 - July 10 2018)
Other Potential Projects
Anant Akhado Dasond Verses
28 Dasond verses from Anant Akhado & Angelic Salwat
(9-day Project: TBA)
Anant Akhado Venti Verses
Vênti Verses from Anant Akhado, Gratitude Dhikr & Angelic Salwat
(7 Days: Friday, TBA 10 min before first dua)
Ana(n)t nâ Nav Chhuga
Ana(n)t nâ Nav Chhugâ verses, Gratitude Dhikr & Angelic Salwat
(9 Days: TBA)
Moti Vênti
Moti Vênti verses, Gratitude Dhikr &Angelic Salwat
(7 Days: TBA; 22 min before first dua)
Anant Akhado and Nav Chhuga Combined Project
Anant Akhado & Ana(n)t nâ Nav Chhugâ Verses, Gratitude Dhikr, dhikr of 99 Beautiful Names of Allah and Angelic Salwat
(49 Days: TBA)