Posted: 3:42 AM, June 17, 2002
Name:
Elizabeth Ranmal Nathoo
Location:
Sao Paulo ( Brazil )
Comments:
Excellent
Posted: 2:49 PM, June 14, 2002
Name:
Mehboob Bandali
Location:
Dar Es Salaam ( Tanzania )
Comments:
JUST EXCELLENT! KEEP IT UP YA ALI MADAD
Posted: 9:55 PM, June 12, 2002
Name:
rabiyah
Location:
Columbus ( United States )
Comments:
As salaam wa laikum... Jazakallah hu kherian for the posting of Ayatul Kursi. Ihave been wanting to learn it for so long and no one has had the time to sit down with me and teach it to me I don not read arabic so it was veryhard for me Thank you so much
Posted: 5:05 PM, May 30, 2002
Name:
N jinaj
Location:
toronto
Comments:
can we print the anantakaro?
Posted: 9:02 AM, May 29, 2002
Name:
Shainaz Rajan
Location:
Calgary ( Canada )
Comments:
Posted: 12:41 PM, May 22, 2002
Name:
Anar.Ladha
Location:
Calgary ( Canada )
Comments:
I was really impressed. Please keep up the good work. Anar
Posted: 8:51 AM, May 06, 2002
Name:
Amshy Mawji
Location:
Vancouver ( Canada )
Comments:
Ya Ali Madad... keep up the good work!
Posted: 10:51 AM, May 03, 2002
Name:
Azra Syed
Location:
Manchester ( england )
Comments:
I am looking for an eglish interpration of Naday Ali. Will u help me please. otherwise the site is really good.
Posted: 1:27 PM, April 11, 2002
Name:
Nureen Mansoor Nathoo
Location:
Daressalaam ( Tanzania )
Comments:
Its a beautiful site , full of education n our religion .. I m happy to have searched n found this site ...
Posted: 3:46 PM, April 06, 2002
Name:
Mohammad Ayub Khan
Location:
Chitral, NWFP, Pakistan ( Pakistan )
Comments:
Dear brother/sister, I appreciate your efforts to develop this website and share information with us.Though the website is in the initial stage, nevertheless, well begun is half-done. Congratulations! Regards Ayub Monterrey, Mexico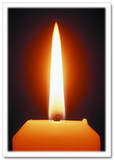 The lit candle represents the Light of Imamat. Let us actualize this Light into our spiritual hearts, heads, & consciences so that we may also be able to submit spiritual & luminous nazranas in the Diamond Jubilee.
Holy Ramadan Enlightenment Daily Posts
Holy Ramadan Enlightenment Posts :: Gems of Knowledge and Dhikr
(30 Days: May 15 - June 13, 2018)
Project for friends preparing for Imamat Day 2018
Anant Akhado Verses, Gratitude Dhikr and Angelic Salwat
(40 Days: June 2 - July 11, 2018)
Projects for friends in Vancouver
Anant Akhado Verses, Gratitude Dhikr and Angelic Salwat
(40 Days: May 23 - July 1, 2018)
Recitation of Ana(n)t nâ Nav Chhugâ, 28 dasond verses , Gratitude Dhikr and Angelic Salwat
(9 Days: July 2 - July 10 2018)
Other Potential Projects
Anant Akhado Dasond Verses
28 Dasond verses from Anant Akhado & Angelic Salwat
(9-day Project: TBA)
Anant Akhado Venti Verses
Vênti Verses from Anant Akhado, Gratitude Dhikr & Angelic Salwat
(7 Days: Friday, TBA 10 min before first dua)
Ana(n)t nâ Nav Chhuga
Ana(n)t nâ Nav Chhugâ verses, Gratitude Dhikr & Angelic Salwat
(9 Days: TBA)
Moti Vênti
Moti Vênti verses, Gratitude Dhikr &Angelic Salwat
(7 Days: TBA; 22 min before first dua)
Anant Akhado and Nav Chhuga Combined Project
Anant Akhado & Ana(n)t nâ Nav Chhugâ Verses, Gratitude Dhikr, dhikr of 99 Beautiful Names of Allah and Angelic Salwat
(49 Days: TBA)