Posted: 3:36 PM, March 24, 2002
Name:
Nayef Alia
Location:
Lagos ( Syrian in Nigeria )
Comments:
May Moulana Hazir Imam Bless us all
Posted: 3:06 AM, March 21, 2002
Name:
Sajid Ali Khan
Location:
Islamabad ( Pakistan )
Comments:
It is pretty, you know flowers,plants do recite tasbeeh. I am Roman site developer, pl view.www.jang.com.pk and click Roman Edition. My book can also deliver in Gujrati( disciplned fonts. For your community my remarks are : tamee aman pasand chho. May God bless peace around the world Sajid Ali Khan Jang group Internet Islamabad
Posted: 10:19 PM, March 20, 2002
Name:
Amin Shairali
Location:
Houston ( USA )
Comments:
Thanks for all you have done for us to listen and go through your site its wonderful,keep up the good work . Thanks for your Navroz Greetings and same to you.YAM
Posted: 10:36 AM, March 05, 2002
Name:
Afeefa Virani
Location:
san antonio ( usa )
Comments:
Posted: 1:24 PM, March 01, 2002
Name:
Moez
Location:
Toronto ( Canada )
Comments:
I am delighted to visit this site. Very informative, user friendly and visual display is very nice. May I respectfully request if in the future, you can add other important point of interests for our community. Important point of interest is more ginan meanings, history of our Imams. Something that we have as our tradition, and very much comparitive to the Muslim world, is the different religious culture and traditions of our Ismaili brothers/sisters from different countries. We are indeed blessed with a strong Ismaili cultural mosiac that should become the most important part and parcel of our community internationally.
Posted: 1:08 PM, February 17, 2002
Name:
Shiraz Jaffer
Location:
Edmonton ( Canada )
Comments:
very informative site
Posted: 1:45 PM, January 27, 2002
Name:
Salim Murani
Location:
sherwood park ( Canada )
Comments:
Posted: 11:23 PM, January 20, 2002
Name:
Naheed Rajabali
Location:
Edmonton ( Cananda )
Comments:
Dr. Juma, Keep up the great work on this website. The khutba section has been very inspiring and helpful. Thank you very much. Ya Ali Madat, Naheed Rajabali
Posted: 8:31 PM, January 20, 2002
Name:
Amin Shairali
Location:
Houston ( USA )
Comments:
YOUR SITE IS REALLY GOOD AND INTERESTING, LIKE TO SEE MORE IN REAL AUDIO,KEEP IT UP,GOOD WORK. YAM.
Posted: 10:15 PM, January 18, 2002
Name:
tayreez kanji
Location:
Edmonton ( Canada )
Comments:
This is one of the best sites on the Net.It contains profound wisdom for all. May you be blessed to continue your work.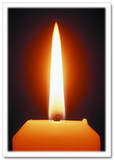 The lit candle represents the Light of Imamat. Let us actualize this Light into our spiritual hearts, heads, & consciences so that we may also be able to submit spiritual & luminous nazranas in the Diamond Jubilee.
Holy Ramadan Enlightenment Daily Posts
Holy Ramadan Enlightenment Posts :: Gems of Knowledge and Dhikr
(30 Days: May 15 - June 13, 2018)
Project for friends preparing for Imamat Day 2018
Anant Akhado Verses, Gratitude Dhikr and Angelic Salwat
(40 Days: June 2 - July 11, 2018)
Projects for friends in Vancouver
Anant Akhado Verses, Gratitude Dhikr and Angelic Salwat
(40 Days: May 23 - July 1, 2018)
Recitation of Ana(n)t nâ Nav Chhugâ, 28 dasond verses , Gratitude Dhikr and Angelic Salwat
(9 Days: July 2 - July 10 2018)
Other Potential Projects
Anant Akhado Dasond Verses
28 Dasond verses from Anant Akhado & Angelic Salwat
(9-day Project: TBA)
Anant Akhado Venti Verses
Vênti Verses from Anant Akhado, Gratitude Dhikr & Angelic Salwat
(7 Days: Friday, TBA 10 min before first dua)
Ana(n)t nâ Nav Chhuga
Ana(n)t nâ Nav Chhugâ verses, Gratitude Dhikr & Angelic Salwat
(9 Days: TBA)
Moti Vênti
Moti Vênti verses, Gratitude Dhikr &Angelic Salwat
(7 Days: TBA; 22 min before first dua)
Anant Akhado and Nav Chhuga Combined Project
Anant Akhado & Ana(n)t nâ Nav Chhugâ Verses, Gratitude Dhikr, dhikr of 99 Beautiful Names of Allah and Angelic Salwat
(49 Days: TBA)