Posted: 5:32 AM, January 13, 2002
Name:
Karim Meru
Location:
Nottingham ( UK )
Comments:
Thank you. I have enjoyed reading the articles on your site. A very valuable resource of spiritual matters. Keep up the good work.
Posted: 4:59 AM, January 10, 2002
Name:
mohammed jaffer ali
Location:
hyderabad ( india )
Comments:
i have searched thise site from google.com. i am really imbrase by thise site.
Posted: 11:41 AM, January 05, 2002
Name:
Nizar Hirani
Location:
Allentown ( USA )
Comments:
I read some of the works produced and was very moved by it. I have written an email to you and hope that I will be able to talk to you.
Posted: 8:27 AM, December 15, 2001
Name:
Amir Murani
Location:
Grenoble ( France )
Comments:
Posted: 7:54 AM, December 14, 2001
Name:
Robert (Rafiq) J. Noon
Location:
Karachi ( Pakistan )
Comments:
Thirty-five years ago I converted to Ismailism. Your site has been most helpful and inspiring in my search for spiritual guidance and understanding.
Posted: 6:52 AM, December 11, 2001
Name:
darrell borza
Location:
brunswick oh ( u.s. )
Comments:
god bless...
Posted: 4:21 PM, November 23, 2001
Name:
Salim Dharas
Location:
Albuquerque ( New Mexico )
Comments:
Ya ali madad,Pls keep on doing what you doing, you are sending GINANS, the real essence of our tariqh to the ummah which they dont have any knowlegde of our tariqh at all, you are the fidhais of today, keep up the good job,and may Karimshah showers his blessing upon you all with many Barakats and Noorani Dedars,Ameen.Salim Dharas Kamadia.
Posted: 2:04 AM, November 09, 2001
Name:
Prof. Abdul Hassam
Location:
Comments:
Posted: 9:34 PM, October 23, 2001
Name:
Munira Mangalji
Location:
Comments:
Posted: 8:28 PM, October 23, 2001
Name:
Yasmin Sumar-Yusuf
Location:
Edmonton ( Canada )
Comments:
Well done!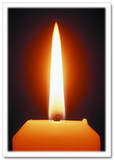 The lit candle represents the Light of Imamat. Let us actualize this Light into our spiritual hearts, heads, & consciences so that we may also be able to submit spiritual & luminous nazranas in the Diamond Jubilee.
Holy Ramadan Enlightenment Daily Posts
Holy Ramadan Enlightenment Posts :: Gems of Knowledge and Dhikr
(30 Days: May 15 - June 13, 2018)
Project for friends preparing for Imamat Day 2018
Anant Akhado Verses, Gratitude Dhikr and Angelic Salwat
(40 Days: June 2 - July 11, 2018)
Projects for friends in Vancouver
Anant Akhado Verses, Gratitude Dhikr and Angelic Salwat
(40 Days: May 23 - July 1, 2018)
Recitation of Ana(n)t nâ Nav Chhugâ, 28 dasond verses , Gratitude Dhikr and Angelic Salwat
(9 Days: July 2 - July 10 2018)
Other Potential Projects
Anant Akhado Dasond Verses
28 Dasond verses from Anant Akhado & Angelic Salwat
(9-day Project: TBA)
Anant Akhado Venti Verses
Vênti Verses from Anant Akhado, Gratitude Dhikr & Angelic Salwat
(7 Days: Friday, TBA 10 min before first dua)
Ana(n)t nâ Nav Chhuga
Ana(n)t nâ Nav Chhugâ verses, Gratitude Dhikr & Angelic Salwat
(9 Days: TBA)
Moti Vênti
Moti Vênti verses, Gratitude Dhikr &Angelic Salwat
(7 Days: TBA; 22 min before first dua)
Anant Akhado and Nav Chhuga Combined Project
Anant Akhado & Ana(n)t nâ Nav Chhugâ Verses, Gratitude Dhikr, dhikr of 99 Beautiful Names of Allah and Angelic Salwat
(49 Days: TBA)