Posted: 2:15 PM, August 14, 2007
Name:
SAMEENA SHAH
Location:
Fremont ( USA )
Comments:
This site is great. When is Ramazan e shareef. Thanks
Posted: 2:04 AM, August 08, 2007
Name:
Amyn Essa
Location:
Karachi ( Pakistan )
Comments:
Thank you for this website - I have benefitted tremendously from its contents and also from the postings that I receive regularly. Keep up the good work, may the Best Blessings of NOOR Mowlana Hazar Imam be with you always. (Aameen)
Posted: 1:03 PM, July 31, 2007
Name:
KEITHA
Location:
PORT OF SPAIN ( TRINIDAD&TOBAGO )
Comments:
I CAME ON TO YOUR SITE TO LEARN THE SURAH FAATIYAH. IVE NOW CONVERTED. THANK YOU FOR ALL THE KNOWLEDGE GIVEN.
Posted: 9:24 AM, July 29, 2007
Name:
S.ASIF RAZA
Location:
LUCKNOW ( INDIA )
Comments:
It was agreat pleasure for me to into yours site.For me it provide me tocelebrate Imam birthday in a place where I am alone& was missing the occasion.May God help you in yours pious mission.
Posted: 6:30 PM, July 14, 2007
Name:
zara
Location:
warrington ( uk )
Comments:
I think this website is Absolutely great it has helped me alot. Thank you
Posted: 11:51 AM, July 14, 2007
Name:
MOHAMMED NOORALI
Location:
DOHA ( QATAR )
Comments:
EXCELLENT SITE KEEP IT UP
Posted: 8:26 PM, July 10, 2007
Name:
Nikita
Location:
Brooklyn ( U.S.A )
Comments:
I really appreciate this site. It has the meanings of so many various ginans, and I'm really thankful, because I don't speak Gujarati. Thank you so much for this site!
Posted: 6:34 PM, June 23, 2007
Name:
Michael Frost
Location:
Suffolk ( USA )
Comments:
In my 35 years of spiritual search, the Ismaili school of Islam seems the most intelligent. I wish there were a place - or person -on Long Island to learn more.
Posted: 6:02 AM, June 08, 2007
Name:
Paymora
Location:
Khorog ( Tajikistan )
Comments:
YAM
Posted: 5:24 AM, June 08, 2007
Name:
zamira
Location:
Dushanbe ( Tajikistan )
Comments:
YAM Its great site. May Mawla Bless you all with his best blessings eith good health. AMEEN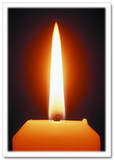 The lit candle represents the Light of Imamat. Let us actualize this Light into our spiritual hearts, heads, & consciences so that we may also be able to submit spiritual & luminous nazranas in the Diamond Jubilee.
Holy Ramadan Enlightenment Daily Posts
Holy Ramadan Enlightenment Posts :: Gems of Knowledge and Dhikr
(30 Days: May 15 - June 13, 2018)
Project for friends preparing for Imamat Day 2018
Anant Akhado Verses, Gratitude Dhikr and Angelic Salwat
(40 Days: June 2 - July 11, 2018)
Projects for friends in Vancouver
Anant Akhado Verses, Gratitude Dhikr and Angelic Salwat
(40 Days: May 23 - July 1, 2018)
Recitation of Ana(n)t nâ Nav Chhugâ, 28 dasond verses , Gratitude Dhikr and Angelic Salwat
(9 Days: July 2 - July 10 2018)
Other Potential Projects
Anant Akhado Dasond Verses
28 Dasond verses from Anant Akhado & Angelic Salwat
(9-day Project: TBA)
Anant Akhado Venti Verses
Vênti Verses from Anant Akhado, Gratitude Dhikr & Angelic Salwat
(7 Days: Friday, TBA 10 min before first dua)
Ana(n)t nâ Nav Chhuga
Ana(n)t nâ Nav Chhugâ verses, Gratitude Dhikr & Angelic Salwat
(9 Days: TBA)
Moti Vênti
Moti Vênti verses, Gratitude Dhikr &Angelic Salwat
(7 Days: TBA; 22 min before first dua)
Anant Akhado and Nav Chhuga Combined Project
Anant Akhado & Ana(n)t nâ Nav Chhugâ Verses, Gratitude Dhikr, dhikr of 99 Beautiful Names of Allah and Angelic Salwat
(49 Days: TBA)