Posted: 5:15 PM, October 20, 2001
Name:
Fatima Damji
Location:
West Vancouver ( BC )
Comments:
your site is gr8. Keep it up guys!!
Posted: 10:26 AM, September 15, 2001
Name:
MICHAELA KARGES
Location:
ZEITZ ( GERMANY )
Comments:
ASSALAMOU ALAIKOUM EVERYBODY THERE! YOU HAVE A VERY NICE PAGE.I LIKE IT.MAY ALLAH GIVE YOU MORE INSPIRATIONS IN FUTURE.
Posted: 12:16 PM, August 19, 2001
Name:
shiraz nathwani
Location:
burnaby ( canada )
Comments:
As-Salameikum, This is an awesome and inspiring web site I have come across.Keep up the work and may Allah grant you immense Barakat and blessings in material and spiritual upliftment and in all your endevours(health,happiness and peace of mind).Al-Hamdullih shiraz
Posted: 3:12 PM, August 09, 2001
Name:
Hoosein Khanmohamed
Location:
LOS aNGELES ( USA )
Comments:
Posted: 10:42 AM, August 07, 2001
Name:
Siraj-Hussain-Khawaja
Location:
Hyderabad ( Pakistan )
Comments:
In very very few words. It is a very good site, attracts regular visite. Regards Siraj-Hussain
Posted: 11:50 PM, July 24, 2001
Name:
Faatimah Bibi Dulull
Location:
Port-Louis ( Mauritius )
Comments:
Being a Mauritian of 15 years old i've been amazed by good Work. May Allah give you courage to keep it up!
Posted: 6:17 AM, May 25, 2001
Name:
quwat khan sonny
Location:
gilgit ( pakistan )
Comments:
what a great work has been done.You seem to very creative.Keep it up
Posted: 2:05 PM, April 25, 2001
Name:
feriyal merchant
Location:
Milpitas ( California, USA )
Comments:
Ya Ali Madad, May Mowla be your guide in fulfilling your mission .I enjoyed reading various insights of your messages. If you have recommendation or names of some resources, books, sites which have such spiritual messages,please be so kind to email me the information only if you have the time since i am aware of the immense dedication and time you need to keep your site active. Ya Ali Madad feriyal
Posted: 4:04 AM, March 24, 2001
Name:
Debbie
Location:
Ashtabula ( USA )
Comments:
I am happy to find the Names of God in a form that is easy to use. Do you have this for sale?
Posted: 4:22 PM, March 11, 2001
Name:
Nazir Manji
Location:
Nairobi ( Kenya )
Comments:
Keep up with the good work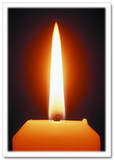 The lit candle represents the Light of Imamat. Let us actualize this Light into our spiritual hearts, heads, & consciences so that we may also be able to submit spiritual & luminous nazranas in the Diamond Jubilee.
Holy Ramadan Enlightenment Daily Posts
Holy Ramadan Enlightenment Posts :: Gems of Knowledge and Dhikr
(30 Days: May 15 - June 13, 2018)
Project for friends preparing for Imamat Day 2018
Anant Akhado Verses, Gratitude Dhikr and Angelic Salwat
(40 Days: June 2 - July 11, 2018)
Projects for friends in Vancouver
Anant Akhado Verses, Gratitude Dhikr and Angelic Salwat
(40 Days: May 23 - July 1, 2018)
Recitation of Ana(n)t nâ Nav Chhugâ, 28 dasond verses , Gratitude Dhikr and Angelic Salwat
(9 Days: July 2 - July 10 2018)
Other Potential Projects
Anant Akhado Dasond Verses
28 Dasond verses from Anant Akhado & Angelic Salwat
(9-day Project: TBA)
Anant Akhado Venti Verses
Vênti Verses from Anant Akhado, Gratitude Dhikr & Angelic Salwat
(7 Days: Friday, TBA 10 min before first dua)
Ana(n)t nâ Nav Chhuga
Ana(n)t nâ Nav Chhugâ verses, Gratitude Dhikr & Angelic Salwat
(9 Days: TBA)
Moti Vênti
Moti Vênti verses, Gratitude Dhikr &Angelic Salwat
(7 Days: TBA; 22 min before first dua)
Anant Akhado and Nav Chhuga Combined Project
Anant Akhado & Ana(n)t nâ Nav Chhugâ Verses, Gratitude Dhikr, dhikr of 99 Beautiful Names of Allah and Angelic Salwat
(49 Days: TBA)