Posted: 12:07 PM, June 03, 2007
Name:
Alim Pabani
Location:
Brampton ( Canada )
Comments:
I discovered the link to this site on a posting in Jamatkhana. I would have liked to have discovered it earlier! I think this resource should be promoted to complement the religious education of young Ismailis. Ya Ali Madad.
Posted: 11:29 PM, May 29, 2007
Name:
Mahmood Ibrahim
Location:
Florida ( USA )
Comments:
This is an Excellent traddition of spreading knowledge about Ismailli Muslims all over the world. Very rich knowledge and as Hazar Imam says share your knowledge and wisdom, You guys are doing exactly that with this website. May you all achieve great success.
Posted: 7:55 AM, May 22, 2007
Name:
Naznin
Location:
Toronto ( Canada )
Comments:
Thanks for this website - My friend and I have benefitted tremendously from its contents. Keep it up and thank again.
Posted: 2:48 PM, May 08, 2007
Name:
noorul ameen
Location:
gigit ( pakistan )
Comments:
YA ALI MADAD i like this website very much.i really appreciate your work for ISMAILISM. We need more people like you.
Posted: 1:06 AM, May 01, 2007
Name:
shahzaib chagani
Location:
karachi ( Pakistan )
Comments:
Posted: 6:34 AM, April 30, 2007
Name:
Nishma Poonawala
Location:
JHB ( South Africa )
Comments:
YAM!!
Posted: 6:39 AM, April 17, 2007
Name:
aliya bibi
Location:
peshawar ( pak... )
Comments:
Ya Ali (a.s) Madad very nice site for all musilms
Posted: 6:39 AM, April 17, 2007
Name:
Ali Sajid Husain
Location:
Lucknow ( India )
Comments:
A Beautiful Site Indeed. It has a spiritual attraction. Inshallah ! I will visit it more often for guidance in the spiritual sphere. Regards and Salaam !
Posted: 10:25 PM, April 09, 2007
Name:
Haqnazar
Location:
ishkashim ( tajikistan )
Comments:
very usefull and important site. thank you
Posted: 3:00 AM, April 02, 2007
Name:
soraya
Location:
Dubai ( UAE )
Comments:
WONDERFUL work... i just happened to stumble on the site on a general google search and found this surprisingly great collection of knowledge which I hope to revisit time and again... thanks for the effort you put into this Dr. Juma :)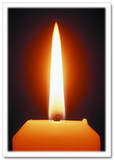 The lit candle represents the Light of Imamat. Let us actualize this Light into our spiritual hearts, heads, & consciences so that we may also be able to submit spiritual & luminous nazranas in the Diamond Jubilee.
Holy Ramadan Enlightenment Daily Posts
Holy Ramadan Enlightenment Posts :: Gems of Knowledge and Dhikr
(30 Days: May 15 - June 13, 2018)
Project for friends preparing for Imamat Day 2018
Anant Akhado Verses, Gratitude Dhikr and Angelic Salwat
(40 Days: June 2 - July 11, 2018)
Projects for friends in Vancouver
Anant Akhado Verses, Gratitude Dhikr and Angelic Salwat
(40 Days: May 23 - July 1, 2018)
Recitation of Ana(n)t nâ Nav Chhugâ, 28 dasond verses , Gratitude Dhikr and Angelic Salwat
(9 Days: July 2 - July 10 2018)
Other Potential Projects
Anant Akhado Dasond Verses
28 Dasond verses from Anant Akhado & Angelic Salwat
(9-day Project: TBA)
Anant Akhado Venti Verses
Vênti Verses from Anant Akhado, Gratitude Dhikr & Angelic Salwat
(7 Days: Friday, TBA 10 min before first dua)
Ana(n)t nâ Nav Chhuga
Ana(n)t nâ Nav Chhugâ verses, Gratitude Dhikr & Angelic Salwat
(9 Days: TBA)
Moti Vênti
Moti Vênti verses, Gratitude Dhikr &Angelic Salwat
(7 Days: TBA; 22 min before first dua)
Anant Akhado and Nav Chhuga Combined Project
Anant Akhado & Ana(n)t nâ Nav Chhugâ Verses, Gratitude Dhikr, dhikr of 99 Beautiful Names of Allah and Angelic Salwat
(49 Days: TBA)