Posted: 9:05 AM, March 31, 2007
Name:
sahibdad mehri
Location:
Montreal ( Canada )
Comments:
very fine website I hope to see more authentic and reasonable papers in your website especially during the Jubilee year.
Posted: 3:07 PM, March 23, 2007
Name:
RAHIM MULJI
Location:
LONDON ( ENGLAND )
Comments:
GREAT WEBSITE
Posted: 2:32 PM, March 19, 2007
Name:
Riyaz
Location:
Mumbai ( India )
Comments:
Do you also have real audio streams of tasbihs of Lailatul-Qadr and Other names of Allah available on the site, or can you do that. It would be a great help. And ss there any way we could save it on our PC/CD and play it without needing to be connected to the internet at the time of playing the audio stream.
Posted: 10:50 AM, March 09, 2007
Name:
SAM KASSAM
Location:
BROSSARD ( CANADA )
Comments:
GREATE SITE/THE BEST I HAVE SEEN/KEEP IT UP/PEACE ON YOU SAM
Posted: 5:39 AM, March 09, 2007
Name:
Qayyum
Location:
Wagenigen ( The Netherlands )
Comments:
Dear Dr. Juma Ya Ali Madad, I am very much inspired by your approach of "Soil To Soul" I appreciate your wisdom and intellect. very kind regrds
Posted: 4:18 AM, March 09, 2007
Name:
Farus Farmanali
Location:
Las Vegas ( U.S.A )
Comments:
Dear Salman: I would like to thank you and your associates who have helped you to set this website and share the knowledge of Ismaili faith. Mowla grant immense Barakaat to you, your family and everyone associated with this work and keep you all in His protection. Warm Regards
Posted: 11:22 AM, February 12, 2007
Name:
dilshad
Location:
toronto ( canada )
Comments:
great job thank you so much for sharing with us,so nice to hear the 990 salwat
Posted: 6:28 PM, February 08, 2007
Name:
SHAHNAZ
Location:
karachi ( pakistan )
Comments:
I think this is one of the best things that could have happened for our community, all the info & so much of the resources right at your finger tips, God bless you for that, Ameen
Posted: 12:11 PM, January 31, 2007
Name:
Akber Dharani
Location:
Toronto ( Canada )
Comments:
Good Site! Cheers tc
Posted: 9:27 AM, January 21, 2007
Name:
Rukhsana Kurwa
Location:
Toronto ( Canada )
Comments:
Excellent website. Very informative, Great work. I will definately be reading this every chance I get. Thankyou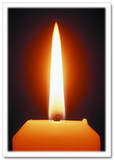 The lit candle represents the Light of Imamat. Let us actualize this Light into our spiritual hearts, heads, & consciences so that we may also be able to submit spiritual & luminous nazranas in the Diamond Jubilee.
Holy Ramadan Enlightenment Daily Posts
Holy Ramadan Enlightenment Posts :: Gems of Knowledge and Dhikr
(30 Days: May 15 - June 13, 2018)
Project for friends preparing for Imamat Day 2018
Anant Akhado Verses, Gratitude Dhikr and Angelic Salwat
(40 Days: June 2 - July 11, 2018)
Projects for friends in Vancouver
Anant Akhado Verses, Gratitude Dhikr and Angelic Salwat
(40 Days: May 23 - July 1, 2018)
Recitation of Ana(n)t nâ Nav Chhugâ, 28 dasond verses , Gratitude Dhikr and Angelic Salwat
(9 Days: July 2 - July 10 2018)
Other Potential Projects
Anant Akhado Dasond Verses
28 Dasond verses from Anant Akhado & Angelic Salwat
(9-day Project: TBA)
Anant Akhado Venti Verses
Vênti Verses from Anant Akhado, Gratitude Dhikr & Angelic Salwat
(7 Days: Friday, TBA 10 min before first dua)
Ana(n)t nâ Nav Chhuga
Ana(n)t nâ Nav Chhugâ verses, Gratitude Dhikr & Angelic Salwat
(9 Days: TBA)
Moti Vênti
Moti Vênti verses, Gratitude Dhikr &Angelic Salwat
(7 Days: TBA; 22 min before first dua)
Anant Akhado and Nav Chhuga Combined Project
Anant Akhado & Ana(n)t nâ Nav Chhugâ Verses, Gratitude Dhikr, dhikr of 99 Beautiful Names of Allah and Angelic Salwat
(49 Days: TBA)