Posted: 7:54 AM, January 16, 2007
Name:
Salim Panjwani
Location:
Mumbai ( India )
Comments:
Dear Sir, Yaa Ali Madad......, Its really very inspiring thanks for sharing so much of knowledge with us . regards and best wishes Yaa Ali Madad
Posted: 7:58 AM, January 15, 2007
Name:
elda
Location:
Singapore ( Singapore )
Comments:
I think this website had help me to spend more time to read more of the Quran.
Posted: 12:39 AM, January 15, 2007
Name:
saleem
Location:
karachi ( pakistan )
Comments:
This is outstanding, may moula give u every thing which u want in ur both life.....(ameen), good work sir keep it up......
Posted: 8:01 PM, January 14, 2007
Name:
ashook 2002
Location:
toronto ( canada )
Comments:
if we want to search for truth then we have to go within us which is deep meditation.when we go more and more deep we find more truth about god,which is called ultimate goal.
Posted: 5:43 PM, January 13, 2007
Name:
Parin Dawood
Location:
Calgary ( Canada )
Comments:
Excellent Website.
Posted: 11:37 AM, January 08, 2007
Name:
Annar Ramji
Location:
Calgary ( Canada )
Comments:
Noorallah, I just love your site...it's so inspiring. I was wondering if you would be able to answer a few burning questions for youths regarding Ismaili faith. If you are able to, please contact me directly. Thank you and Ya Ali Madad, Annar Ramji
Posted: 9:23 PM, January 06, 2007
Name:
A.RAHIM JAFRY
Location:
Houston-Tx ( U.S.A. )
Comments:
Doing Excellent Job. Highly Appreciate for the Noble Cause. New Generation must take Benefit of this site. May Mowla Bless you All with His Best Blessings with Good Health, Long Life & Prosperity.[Ameen] With Best Regards & Best Wishes: HAMIDA & RAHIM JAFRY FAMILY:
Posted: 1:52 AM, January 06, 2007
Name:
Nur Lakhani
Location:
Edmonton ( Alberta )
Comments:
Dear Noorallah Uncle, Wonderful quick links. Keep up your inspiring work. May Allah Bless you with continued knowledge so that you may continue to serve HIM and others. Amen. Love Nur
Posted: 8:49 AM, January 04, 2007
Name:
nargis
Location:
las vegas ( united states of america )
Comments:
This website is great! there is so much to learn about ismailism and islam. There are so many people out there that became sunni from ismailies. There are alot of discussion and questions raised and hard to answer. i just received an email and some how ended up here. I am happy to find this website and definitely will learn alot. one more question can i ask you by emailing if i have any further question to understand deeper about being ismaili?
Posted: 8:49 AM, January 04, 2007
Name:
Ali Rehmat
Location:
UAE
Comments:
wonderfull.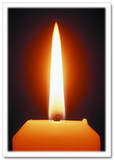 The lit candle represents the Light of Imamat. Let us actualize this Light into our spiritual hearts, heads, & consciences so that we may also be able to submit spiritual & luminous nazranas in the Diamond Jubilee.
Holy Ramadan Enlightenment Daily Posts
Holy Ramadan Enlightenment Posts :: Gems of Knowledge and Dhikr
(30 Days: May 15 - June 13, 2018)
Project for friends preparing for Imamat Day 2018
Anant Akhado Verses, Gratitude Dhikr and Angelic Salwat
(40 Days: June 2 - July 11, 2018)
Projects for friends in Vancouver
Anant Akhado Verses, Gratitude Dhikr and Angelic Salwat
(40 Days: May 23 - July 1, 2018)
Recitation of Ana(n)t nâ Nav Chhugâ, 28 dasond verses , Gratitude Dhikr and Angelic Salwat
(9 Days: July 2 - July 10 2018)
Other Potential Projects
Anant Akhado Dasond Verses
28 Dasond verses from Anant Akhado & Angelic Salwat
(9-day Project: TBA)
Anant Akhado Venti Verses
Vênti Verses from Anant Akhado, Gratitude Dhikr & Angelic Salwat
(7 Days: Friday, TBA 10 min before first dua)
Ana(n)t nâ Nav Chhuga
Ana(n)t nâ Nav Chhugâ verses, Gratitude Dhikr & Angelic Salwat
(9 Days: TBA)
Moti Vênti
Moti Vênti verses, Gratitude Dhikr &Angelic Salwat
(7 Days: TBA; 22 min before first dua)
Anant Akhado and Nav Chhuga Combined Project
Anant Akhado & Ana(n)t nâ Nav Chhugâ Verses, Gratitude Dhikr, dhikr of 99 Beautiful Names of Allah and Angelic Salwat
(49 Days: TBA)