Posted: 10:44 AM, December 28, 2006
Name:
Sajjad
Location:
Karachi ( Pakistan )
Comments:
YA ALI MADAD oh my my, its lovely, may Moula Bless you for your time & efforts! ameen please update more articles ... specially on Imamat, Quran & Imamat Authority if u prepare some articles , it will help me as we as other readers! regards, YA ALI MADAD & Good luck!
Posted: 7:09 PM, December 18, 2006
Name:
N Shariff
Location:
Vancouver ( BC )
Comments:
I was amazed at the info on this website. Congratulations!! My interests are in gardening & landscape art. We have excellent year round gardening weather. I have only a very small area which is good for gardening any suggestions.??? Also i have a relative suffering from cancer, do have any poems, tasbihs, ginans to alleviate the pain and suffering. I will await your response
Posted: 1:37 PM, December 12, 2006
Name:
Amir
Location:
London ( England )
Comments:
Yah ALi Madad. I like your web and I hope everythink well be good.
Posted: 3:27 PM, December 07, 2006
Name:
angelchik
Location:
Comments:
Excellent website, have learned most duas as it is transalated both in English and arabic, easier to read and understand, thank you.
Posted: 10:16 AM, October 16, 2006
Name:
riaze ALIDINA
Location:
PARIS ( FRANCE )
Comments:
C EST UN SITE EXCELLENT TRES RICHE ? ON APPREND BEAUCOUP DE CHOSES merci
Posted: 5:09 AM, October 07, 2006
Name:
sumaira
Location:
fsd ( pakistan )
Comments:
O God! O our Master! You are eternal life and everlasting peace by Your essence and attributes. The everlasting peace is from You and it returns to You. O our Sustainer! Grant us the life of true peace and usher us into the abode of peace. O Glorious and Bounteous One! You are blessed and sublime.
Posted: 5:02 AM, October 07, 2006
Name:
sumaira
Location:
fsd ( pakistan )
Comments:
salam this is very gud site about islam i visit it now , and found it good . i think every one who visit thhis site like it. Allah Hafiz
Posted: 12:35 AM, October 07, 2006
Name:
Fauzia
Location:
Chicago ( USA )
Comments:
Asalaam Alaikum, Thank you for such a great site. It is very helpful for us Muslims who ever need to know the meanings of certain Surahs.
Posted: 10:14 PM, October 01, 2006
Name:
ali tejpar
Location:
calgary ( canada )
Comments:
Ya Ali Madad wonderfull website, needed a favour if you have KALAM E MOWLA the Verse For SHUKAR or SHUKRANA if you can email it to me. Mostr gratefull to you for your assistance Thank you Ya Ali Madad / Ali
Posted: 11:12 AM, September 30, 2006
Name:
Aminah naila johansen
Location:
odense ( denmark )
Comments:
Assalamu alaikum MashAllah...your work is very beutyfull and help's one inner soul to get peace.. Indeed a site I will return to very often. Ws..Aminah www.shiaonline.wordpress.com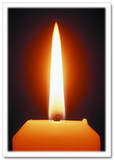 The lit candle represents the Light of Imamat. Let us actualize this Light into our spiritual hearts, heads, & consciences so that we may also be able to submit spiritual & luminous nazranas in the Diamond Jubilee.
Holy Ramadan Enlightenment Daily Posts
Holy Ramadan Enlightenment Posts :: Gems of Knowledge and Dhikr
(30 Days: May 15 - June 13, 2018)
Project for friends preparing for Imamat Day 2018
Anant Akhado Verses, Gratitude Dhikr and Angelic Salwat
(40 Days: June 2 - July 11, 2018)
Projects for friends in Vancouver
Anant Akhado Verses, Gratitude Dhikr and Angelic Salwat
(40 Days: May 23 - July 1, 2018)
Recitation of Ana(n)t nâ Nav Chhugâ, 28 dasond verses , Gratitude Dhikr and Angelic Salwat
(9 Days: July 2 - July 10 2018)
Other Potential Projects
Anant Akhado Dasond Verses
28 Dasond verses from Anant Akhado & Angelic Salwat
(9-day Project: TBA)
Anant Akhado Venti Verses
Vênti Verses from Anant Akhado, Gratitude Dhikr & Angelic Salwat
(7 Days: Friday, TBA 10 min before first dua)
Ana(n)t nâ Nav Chhuga
Ana(n)t nâ Nav Chhugâ verses, Gratitude Dhikr & Angelic Salwat
(9 Days: TBA)
Moti Vênti
Moti Vênti verses, Gratitude Dhikr &Angelic Salwat
(7 Days: TBA; 22 min before first dua)
Anant Akhado and Nav Chhuga Combined Project
Anant Akhado & Ana(n)t nâ Nav Chhugâ Verses, Gratitude Dhikr, dhikr of 99 Beautiful Names of Allah and Angelic Salwat
(49 Days: TBA)