Posted: 6:54 AM, September 30, 2006
Name:
Carmen G. Castro
Location:
Philadelphia ( USA )
Comments:
Great website. Any chance to get it translated into Spanish ?
Posted: 11:54 AM, September 27, 2006
Name:
syerish nasim yousaf
Location:
brierfield ( England )
Comments:
please could you tell more about Hazrat fatima because i am struggling to find information about hazart fatima
Posted: 4:35 AM, September 27, 2006
Name:
Issa Rehimtulla Premji
Location:
Nairobi ( Kenya )
Comments:
Amazing site i love it
Posted: 7:03 AM, September 20, 2006
Name:
Jubeida Pagel
Location:
Cape Town ( South Africa )
Comments:
Posted: 1:39 AM, September 18, 2006
Name:
janatbibi
Location:
peshawar ( pak )
Comments:
ya Ali (a.s) madad
Posted: 2:10 PM, September 05, 2006
Name:
Nassir
Location:
Comments:
Ya Ali Madad, I thank You very much these hard work of your's which is a Great Help to me, Zikr & Tasbis are helping me everyday and giving me peace when ever I recite them. Thank You, Thank You, Thank You.
Posted: 5:48 PM, August 27, 2006
Name:
NASHILA MINAZ JETHA
Location:
Ottawa ( Canada )
Comments:
may god shower you with all that you wish for the wonderful work and sharing wiyh us this treasure
Posted: 4:48 AM, August 21, 2006
Name:
anis lakhani
Location:
kigali ( rwanda )
Comments:
beautyfull site
Posted: 7:11 AM, August 19, 2006
Name:
NAYAB MALIK
Location:
QUETTA ( PAKISTAN )
Comments:
YA ALI MADAD
Posted: 12:40 PM, August 11, 2006
Name:
'abd an-nur al-gharib
Location:
rio de janeiro ( brazil )
Comments:
786 Ya Ali Madad! Dear Noorallah Juma As Salaam Alaykum wa Rahmatullah wa Barakatuhu!!! Yâ Nur! Your brother 'Abd an-Nur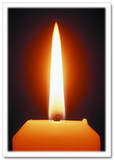 The lit candle represents the Light of Imamat. Let us actualize this Light into our spiritual hearts, heads, & consciences so that we may also be able to submit spiritual & luminous nazranas in the Diamond Jubilee.
Holy Ramadan Enlightenment Daily Posts
Holy Ramadan Enlightenment Posts :: Gems of Knowledge and Dhikr
(30 Days: May 15 - June 13, 2018)
Project for friends preparing for Imamat Day 2018
Anant Akhado Verses, Gratitude Dhikr and Angelic Salwat
(40 Days: June 2 - July 11, 2018)
Projects for friends in Vancouver
Anant Akhado Verses, Gratitude Dhikr and Angelic Salwat
(40 Days: May 23 - July 1, 2018)
Recitation of Ana(n)t nâ Nav Chhugâ, 28 dasond verses , Gratitude Dhikr and Angelic Salwat
(9 Days: July 2 - July 10 2018)
Other Potential Projects
Anant Akhado Dasond Verses
28 Dasond verses from Anant Akhado & Angelic Salwat
(9-day Project: TBA)
Anant Akhado Venti Verses
Vênti Verses from Anant Akhado, Gratitude Dhikr & Angelic Salwat
(7 Days: Friday, TBA 10 min before first dua)
Ana(n)t nâ Nav Chhuga
Ana(n)t nâ Nav Chhugâ verses, Gratitude Dhikr & Angelic Salwat
(9 Days: TBA)
Moti Vênti
Moti Vênti verses, Gratitude Dhikr &Angelic Salwat
(7 Days: TBA; 22 min before first dua)
Anant Akhado and Nav Chhuga Combined Project
Anant Akhado & Ana(n)t nâ Nav Chhugâ Verses, Gratitude Dhikr, dhikr of 99 Beautiful Names of Allah and Angelic Salwat
(49 Days: TBA)