Posted: 8:34 PM, August 06, 2006
Name:
Anonymous
Location:
Sao Paulo ( BRAZIL )
Comments:
Your website is pure joy, a spring blossoming and I'll be ask for help in order to grasp all the wisdom contained in it.
Posted: 6:08 AM, July 31, 2006
Name:
Rizwan Ali
Location:
Hunza ( Pakistan )
Comments:
thnaks for your great and very interesting courge for developing this kind of work for spiritual people and i also thanks for these kinds of Tasbih's from these tesbih's and quranic verses masses get lot of benefit for their eternal life and also get knowlede and right path. once again thanks for your great courge and work for not only Ismaili community but also for whole people of the world .
Posted: 4:05 AM, July 27, 2006
Name:
Akbar Ali Jindani
Location:
Karachi ( Pakistan )
Comments:
Excellent and knowledgeable site specially about our Ginan - have you prepared translation in Roman Gujrati of ginans and further work on ginan I mean other than these 30 ginans. Once again congratulation for such informative site . My prayers are with you and wish you success in your efforts. Ameen.
Posted: 8:57 AM, July 18, 2006
Name:
Amyn Essa
Location:
Karachi ( Pakistan )
Comments:
Very good and very informative website, have learned many things, and hopefully will learn more, Insh-Allah. Keep up the good work. May Hazar Imam's choicest blessings be with you and your team always and with those who visit this website. (Aameen)
Posted: 2:27 AM, July 15, 2006
Name:
Mohammed Ismail Abdul Gani Babu Pehlwan
Location:
Mumbai ( India )
Comments:
U people are doing a really gr8 job by creating such a good website which help us a lot to learn arabic in english thanx a log god bless u
Posted: 7:51 PM, July 09, 2006
Name:
Aslam Boolani
Location:
New Jersey ( USA )
Comments:
My best compliments to you on putting up such a rich website. You are helping me in my prayers to Allah to "Increase my Knowledge" God bless you
Posted: 9:45 AM, July 04, 2006
Name:
sonia
Location:
Karachi ( Pakistan )
Comments:
ya ali madad this site is excellent and i get a lot of infromation from it. may mowlana hazar imam bless on u 4 this super work
Posted: 2:49 AM, July 04, 2006
Name:
azim piyar ali
Location:
karachi ( pakistan )
Comments:
Posted: 6:22 AM, July 03, 2006
Name:
fatheali lalani
Location:
toronto ( canada )
Comments:
this is bigining for me more very soon.
Posted: 4:25 AM, June 16, 2006
Name:
Mohammed Alzobaidi
Location:
Kolkata ( India )
Comments: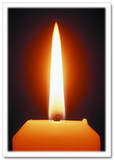 The lit candle represents the Light of Imamat. Let us actualize this Light into our spiritual hearts, heads, & consciences so that we may also be able to submit spiritual & luminous nazranas in the Diamond Jubilee.
Holy Ramadan Enlightenment Daily Posts
Holy Ramadan Enlightenment Posts :: Gems of Knowledge and Dhikr
(30 Days: May 15 - June 13, 2018)
Project for friends preparing for Imamat Day 2018
Anant Akhado Verses, Gratitude Dhikr and Angelic Salwat
(40 Days: June 2 - July 11, 2018)
Projects for friends in Vancouver
Anant Akhado Verses, Gratitude Dhikr and Angelic Salwat
(40 Days: May 23 - July 1, 2018)
Recitation of Ana(n)t nâ Nav Chhugâ, 28 dasond verses , Gratitude Dhikr and Angelic Salwat
(9 Days: July 2 - July 10 2018)
Other Potential Projects
Anant Akhado Dasond Verses
28 Dasond verses from Anant Akhado & Angelic Salwat
(9-day Project: TBA)
Anant Akhado Venti Verses
Vênti Verses from Anant Akhado, Gratitude Dhikr & Angelic Salwat
(7 Days: Friday, TBA 10 min before first dua)
Ana(n)t nâ Nav Chhuga
Ana(n)t nâ Nav Chhugâ verses, Gratitude Dhikr & Angelic Salwat
(9 Days: TBA)
Moti Vênti
Moti Vênti verses, Gratitude Dhikr &Angelic Salwat
(7 Days: TBA; 22 min before first dua)
Anant Akhado and Nav Chhuga Combined Project
Anant Akhado & Ana(n)t nâ Nav Chhugâ Verses, Gratitude Dhikr, dhikr of 99 Beautiful Names of Allah and Angelic Salwat
(49 Days: TBA)