Posted: 11:05 AM, May 26, 2006
Name:
Kamrudin Khoja
Location:
Bhuj ( India )
Comments:
Ya ali madad Ginan and kalame Maula in audio base and save in hard disc please inform. thanks with YAM
Posted: 7:51 AM, May 22, 2006
Name:
Faried Abrahams
Location:
Cape Town ( South Africa )
Comments:
Posted: 4:49 PM, May 16, 2006
Name:
M. Ali
Location:
London ( United Kindom )
Comments:
Very informstive web site. Very gud work keep it up.
Posted: 12:32 PM, May 10, 2006
Name:
Yasmin Gangji
Location:
Lisbon ( Portugal )
Comments:
Posted: 8:59 AM, May 10, 2006
Name:
zahra
Location:
tehran ( iran )
Comments:
Posted: 9:16 AM, May 08, 2006
Name:
ANNAR CHARANIA
Location:
ottawa ( Canada )
Comments:
with YAM; thank you for being you and providing so much clarity. Now I will be asking lots of questions and reading the info you provide on your site. Also if you have info in gujarati can you let me know so I can share it with my mom, she is 75 and is teaching me to read and write gujarati - she says alot of my heritage will be lost to me if we do not learn gujarati, she then wants us to learn arabic inshallah her umed puri karisagnah ameen. once again -razak allah to you and ganno ganno abhar manuta YAM and may YAB keep you safe, healthy, happy and give you strength to fulfill all your dreams, ameen. annar
Posted: 10:50 AM, April 27, 2006
Name:
shahid
Location:
dehli ( india )
Comments:
very informative site good work.
Posted: 7:39 PM, April 17, 2006
Name:
Anonymous
Location:
BIRMINGHAM ( ENGLAND )
Comments:
MUBARAK TO YOU AND YOUR FAMILY. very impressive and informative. keep it up. Pray to Mowla for his Holy blessings.
Posted: 3:58 PM, April 08, 2006
Name:
AKBER WALI
Location:
ATLANTA ( USA )
Comments:
Mashallah, Keep up the Good work!
Posted: 1:58 AM, April 08, 2006
Name:
Shahnaaz Levell
Location:
Manchester ( United Kingdom )
Comments:
I think this is an excellent site. Keep up the good work. You should create books of all the posting and make it avialable to buy.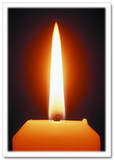 The lit candle represents the Light of Imamat. Let us actualize this Light into our spiritual hearts, heads, & consciences so that we may also be able to submit spiritual & luminous nazranas in the Diamond Jubilee.
Holy Ramadan Enlightenment Daily Posts
Holy Ramadan Enlightenment Posts :: Gems of Knowledge and Dhikr
(30 Days: May 15 - June 13, 2018)
Project for friends preparing for Imamat Day 2018
Anant Akhado Verses, Gratitude Dhikr and Angelic Salwat
(40 Days: June 2 - July 11, 2018)
Projects for friends in Vancouver
Anant Akhado Verses, Gratitude Dhikr and Angelic Salwat
(40 Days: May 23 - July 1, 2018)
Recitation of Ana(n)t nâ Nav Chhugâ, 28 dasond verses , Gratitude Dhikr and Angelic Salwat
(9 Days: July 2 - July 10 2018)
Other Potential Projects
Anant Akhado Dasond Verses
28 Dasond verses from Anant Akhado & Angelic Salwat
(9-day Project: TBA)
Anant Akhado Venti Verses
Vênti Verses from Anant Akhado, Gratitude Dhikr & Angelic Salwat
(7 Days: Friday, TBA 10 min before first dua)
Ana(n)t nâ Nav Chhuga
Ana(n)t nâ Nav Chhugâ verses, Gratitude Dhikr & Angelic Salwat
(9 Days: TBA)
Moti Vênti
Moti Vênti verses, Gratitude Dhikr &Angelic Salwat
(7 Days: TBA; 22 min before first dua)
Anant Akhado and Nav Chhuga Combined Project
Anant Akhado & Ana(n)t nâ Nav Chhugâ Verses, Gratitude Dhikr, dhikr of 99 Beautiful Names of Allah and Angelic Salwat
(49 Days: TBA)