Posted: 11:53 AM, April 05, 2006
Name:
Parvin Syal
Location:
Whitby ( Canada )
Comments:
Thanks for such a wonderful site.
Posted: 12:33 PM, April 01, 2006
Name:
manzoor alam
Location:
Gigit ( Pakistan )
Comments:
this is amazing website which will clearify the image of ismailies in the other communities of islam. Islam is the religion of multiple sects and plulorism in islam is strength if it takes in positive sence some of our islami bretherns dossnt believe that ismailies are non muslims this site will help them to know about ismaily tareeqa. I pray to Allah: HE keep in his peace the one who made efforts to make this site well done. again i wuold say JAZAKALLAH.
Posted: 4:14 AM, April 01, 2006
Name:
manzoor
Location:
gilgit ( pakistan )
Comments:
i thought ismailism is only sect in islam which bring the true essence of islam.
Posted: 4:04 PM, March 27, 2006
Name:
abdul
Location:
edmonton ( canada )
Comments:
hi this is a nice site to feel free and write ur commints i liked it
Posted: 7:32 AM, March 27, 2006
Name:
nancy thompson
Location:
warwick ( ny usa )
Comments:
Thank you for the excelllent sound files. I am enjoying them very much.
Posted: 6:35 AM, March 21, 2006
Name:
Amina
Location:
Dubai ( U-A-E )
Comments:
I have learnt alot from his site..It's really good and very helpful..Jazakallah
Posted: 9:20 AM, March 20, 2006
Name:
kulsum mirza
Location:
rockville(Maryland)
Comments:
this is a great site!
Posted: 9:17 AM, March 20, 2006
Name:
Kulsum
Location:
Maryland
Comments:
it is a very good site to learn qur'an. I like to learn alot of things about qur'an so I go to this website! I t is very important to me that we keep this site running because it has duas from the qur'an,ziyarrats, and many more interesting things!
Posted: 1:22 AM, March 20, 2006
Name:
AL SAJAN
Location:
CALGARY ( CANADA )
Comments:
UNCLE, YOU ARE TRULY INSPIRED. MAY ALLAH'S LIGHT SHINE UPON YOU AND NASIM AUNTY. AMEEN. NAV'ROZ MUBARAK. WHAT'S NEXT?:)
Posted: 2:59 PM, March 18, 2006
Name:
DIAMOND
Location:
mumbai ( India )
Comments:
NAVROZ MUBARAK i read your profile in a mail from BATUNIMURID@YAHOOGROUPS.COM very impressed and congratulate you on the pains you take to propagate our religion may mowla fulfill your dreams Aameen thanks for the everyday mails you make my day once again NAVROZ MUBARAK TO YOU AND YOUR FAMILY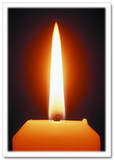 The lit candle represents the Light of Imamat. Let us actualize this Light into our spiritual hearts, heads, & consciences so that we may also be able to submit spiritual & luminous nazranas in the Diamond Jubilee.
Holy Ramadan Enlightenment Daily Posts
Holy Ramadan Enlightenment Posts :: Gems of Knowledge and Dhikr
(30 Days: May 15 - June 13, 2018)
Project for friends preparing for Imamat Day 2018
Anant Akhado Verses, Gratitude Dhikr and Angelic Salwat
(40 Days: June 2 - July 11, 2018)
Projects for friends in Vancouver
Anant Akhado Verses, Gratitude Dhikr and Angelic Salwat
(40 Days: May 23 - July 1, 2018)
Recitation of Ana(n)t nâ Nav Chhugâ, 28 dasond verses , Gratitude Dhikr and Angelic Salwat
(9 Days: July 2 - July 10 2018)
Other Potential Projects
Anant Akhado Dasond Verses
28 Dasond verses from Anant Akhado & Angelic Salwat
(9-day Project: TBA)
Anant Akhado Venti Verses
Vênti Verses from Anant Akhado, Gratitude Dhikr & Angelic Salwat
(7 Days: Friday, TBA 10 min before first dua)
Ana(n)t nâ Nav Chhuga
Ana(n)t nâ Nav Chhugâ verses, Gratitude Dhikr & Angelic Salwat
(9 Days: TBA)
Moti Vênti
Moti Vênti verses, Gratitude Dhikr &Angelic Salwat
(7 Days: TBA; 22 min before first dua)
Anant Akhado and Nav Chhuga Combined Project
Anant Akhado & Ana(n)t nâ Nav Chhugâ Verses, Gratitude Dhikr, dhikr of 99 Beautiful Names of Allah and Angelic Salwat
(49 Days: TBA)