Posted: 9:57 AM, March 18, 2006
Name:
nilofar ashiq ali
Location:
panchgani ( india )
Comments:
very impressive and informative. keep it up
Posted: 6:22 PM, March 07, 2006
Name:
Amjad Ali Aman
Location:
Chitral ( Pakistan )
Comments:
i am very inspired from great work. this is realy a great khidmat to the imam of the time.
Posted: 3:50 PM, March 04, 2006
Name:
Senobia Gova
Location:
Edmonton ( Canada )
Comments:
Posted: 7:43 PM, March 01, 2006
Name:
Anonymous
Location:
Toronto ( Canada )
Comments:
Ya Ali Madad! This site is absolutely wonderful. The way you have presented Ismailism within the Islamic context is remarkable. Ismailis are muslims, although some of our misguided bretheren may not agree with it, and this site nicely blends Ismailism within the Islamic framework. Great job!
Posted: 9:09 AM, February 27, 2006
Name:
Yasmin Gangji
Location:
Lisbon ( Portugal )
Comments:
Thank you and God bless you for the wonderfull site.
Posted: 4:07 AM, February 25, 2006
Name:
hussein
Location:
nairobi ( kenya )
Comments:
Posted: 6:37 AM, February 24, 2006
Name:
Riyaz Kassam Manji
Location:
Markham ( Canada )
Comments:
Assalaamu Alaikum, Thank you for all the info and may god bless you. Thank You. Riyaz M Kassam
Posted: 9:22 PM, February 21, 2006
Name:
Jalal Roy
Location:
Atlanta GA ( USA )
Comments:
Excellent!!! Nothing could be better than this.. Please keep it up.. Blessing.. Ameen.
Posted: 11:08 PM, February 14, 2006
Name:
Shamshudin Charania
Location:
Brampton ( Canada )
Comments:
wonderful job done please keep it on. may mowla bless you. ameen.
Posted: 10:35 PM, February 09, 2006
Name:
david V
Location:
london ( uk )
Comments:
very pleased to have visited your site / informative and welcoming. Allah Akbar.God is Great God is good All blessings to GOD.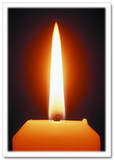 The lit candle represents the Light of Imamat. Let us actualize this Light into our spiritual hearts, heads, & consciences so that we may also be able to submit spiritual & luminous nazranas in the Diamond Jubilee.
Holy Ramadan Enlightenment Daily Posts
Holy Ramadan Enlightenment Posts :: Gems of Knowledge and Dhikr
(30 Days: May 15 - June 13, 2018)
Project for friends preparing for Imamat Day 2018
Anant Akhado Verses, Gratitude Dhikr and Angelic Salwat
(40 Days: June 2 - July 11, 2018)
Projects for friends in Vancouver
Anant Akhado Verses, Gratitude Dhikr and Angelic Salwat
(40 Days: May 23 - July 1, 2018)
Recitation of Ana(n)t nâ Nav Chhugâ, 28 dasond verses , Gratitude Dhikr and Angelic Salwat
(9 Days: July 2 - July 10 2018)
Other Potential Projects
Anant Akhado Dasond Verses
28 Dasond verses from Anant Akhado & Angelic Salwat
(9-day Project: TBA)
Anant Akhado Venti Verses
Vênti Verses from Anant Akhado, Gratitude Dhikr & Angelic Salwat
(7 Days: Friday, TBA 10 min before first dua)
Ana(n)t nâ Nav Chhuga
Ana(n)t nâ Nav Chhugâ verses, Gratitude Dhikr & Angelic Salwat
(9 Days: TBA)
Moti Vênti
Moti Vênti verses, Gratitude Dhikr &Angelic Salwat
(7 Days: TBA; 22 min before first dua)
Anant Akhado and Nav Chhuga Combined Project
Anant Akhado & Ana(n)t nâ Nav Chhugâ Verses, Gratitude Dhikr, dhikr of 99 Beautiful Names of Allah and Angelic Salwat
(49 Days: TBA)