Posted: 8:03 PM, February 08, 2006
Name:
Noor Lalji
Location:
Toronto ( Canada )
Comments:
I really enjoyed listening to the Ginans and reading the meanings at the same time. I hear ginans everyday without understanding the meaning. Today I got a chance to understand and appreciate what it means. Thank you very much
Posted: 12:06 PM, February 06, 2006
Name:
Mehdi Karmali
Location:
Portimão ( Portugal )
Comments:
Posted: 4:51 PM, February 04, 2006
Name:
alnasir asaria
Location:
calgary ( canada )
Comments:
thought provoking, informative..very very good... thank you.. god bless
Posted: 11:49 AM, February 04, 2006
Name:
salima
Location:
kitchener ( canada )
Comments:
Posted: 3:01 AM, January 31, 2006
Name:
Malik Manji
Location:
Cuttack ( India )
Comments:
Its a real knowledgable site. But needs improvement on the origin of Ismailies and number of Ismailies present in India
Posted: 8:09 PM, January 26, 2006
Name:
Shahina Khatun
Location:
London ( UK )
Comments:
Salamz...just wanted to say this website is wonderful alhamdhulillah...also bears the same name as someone very dear to me. Keep up the good work inshAllah. May Allah bless us all with peace in our hearts and tranquility in our lives. Wasalam
Posted: 10:53 PM, January 25, 2006
Name:
Rahim Khan Rajput
Location:
Karachi ( Pakistan )
Comments:
Dear Dr. Noorullah Ya Ali Madad! This is Rahim Khan Rajput from Karachi. I basically belong to Multan, a historical place in the Ismaili history. I am very delighted to see your website. It is good to learn that apart from your busy professional schedules, you are doing your best for a cause. I am also happy to see the translation work done by you. The website contains the Quran and other stuff. great. Take care and Ya ALi Madad.
Posted: 12:51 PM, January 25, 2006
Name:
AKBER HAMEED
Location:
LITHONIA ( USA )
Comments:
Excellent work! Keep it up. Humbly, Akber
Posted: 11:01 AM, January 25, 2006
Name:
shellina bhojani
Location:
Toronto ( Canada )
Comments:
I have heard many of your waezs and love them all. Particularly because you quote the Quran quite a bit from what I recall. Thank you for having touched my life. It has been a long time (about 9 years at least. Do you have any recent waezs and where can I get them from? Please let me know. Many thanks and may Mawla shower you lots of baraka for all your dedication to this cause and May he grant us all with hakikati samaj. Amen. With Love and Prayers Shellina
Posted: 1:43 PM, January 19, 2006
Name:
Shenaz Lalani
Location:
Toronto ( Canada )
Comments:
Noorallah, as per my e-mail I sent you, this is an absolutely wonderful and enlightening website - I cannot get enough of the vast wealth of knowledge and information contained on this site. Thank you so much, Shenaz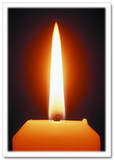 The lit candle represents the Light of Imamat. Let us actualize this Light into our spiritual hearts, heads, & consciences so that we may also be able to submit spiritual & luminous nazranas in the Diamond Jubilee.
Holy Ramadan Enlightenment Daily Posts
Holy Ramadan Enlightenment Posts :: Gems of Knowledge and Dhikr
(30 Days: May 15 - June 13, 2018)
Project for friends preparing for Imamat Day 2018
Anant Akhado Verses, Gratitude Dhikr and Angelic Salwat
(40 Days: June 2 - July 11, 2018)
Projects for friends in Vancouver
Anant Akhado Verses, Gratitude Dhikr and Angelic Salwat
(40 Days: May 23 - July 1, 2018)
Recitation of Ana(n)t nâ Nav Chhugâ, 28 dasond verses , Gratitude Dhikr and Angelic Salwat
(9 Days: July 2 - July 10 2018)
Other Potential Projects
Anant Akhado Dasond Verses
28 Dasond verses from Anant Akhado & Angelic Salwat
(9-day Project: TBA)
Anant Akhado Venti Verses
Vênti Verses from Anant Akhado, Gratitude Dhikr & Angelic Salwat
(7 Days: Friday, TBA 10 min before first dua)
Ana(n)t nâ Nav Chhuga
Ana(n)t nâ Nav Chhugâ verses, Gratitude Dhikr & Angelic Salwat
(9 Days: TBA)
Moti Vênti
Moti Vênti verses, Gratitude Dhikr &Angelic Salwat
(7 Days: TBA; 22 min before first dua)
Anant Akhado and Nav Chhuga Combined Project
Anant Akhado & Ana(n)t nâ Nav Chhugâ Verses, Gratitude Dhikr, dhikr of 99 Beautiful Names of Allah and Angelic Salwat
(49 Days: TBA)