Posted: 9:55 PM, October 20, 2005
Name:
Rahim
Location:
Karachi ( Pakistan )
Comments:
Good, Keep it up
Posted: 7:21 AM, October 18, 2005
Name:
nishad kassam
Location:
kisumu ( kenya )
Comments:
i must congragulate you from the bottom of my heart for such an informative site.
Posted: 12:54 PM, October 16, 2005
Name:
Munavvar
Location:
Chicago ( USA )
Comments:
I'm so happy after doing some research about my Din and came accross this website not only lifted my spirit but made me feel so proud. Lovely website & great name too Keep it up Good Luck
Posted: 7:41 AM, October 14, 2005
Name:
mahedimohammed hussein
Location:
nairobi ( kenya )
Comments:
just discovered. keep it up!
Posted: 3:24 PM, October 11, 2005
Name:
sham
Location:
karachi ( pak )
Comments:
nice but need more information on some topics
Posted: 10:51 AM, October 05, 2005
Name:
waqed shah
Location:
dubia ( U.A.E )
Comments:
good
Posted: 9:30 PM, October 04, 2005
Name:
Shanjida Khan
Location:
Dhaka ( Bangladesh )
Comments:
Posted: 9:29 AM, October 03, 2005
Name:
navin keshani
Location:
manchester ( Britain )
Comments:
amazing,very uplifting and enlightening website, Just wondering if yourself or anyone has got the meanings of Bram -prakash?
Posted: 8:45 AM, September 26, 2005
Name:
Aziz
Location:
Oxford ( UK )
Comments:
nice effort, keep it up.
Posted: 11:50 AM, September 10, 2005
Name:
aziz hunzai
Location:
Little Rock ( USA )
Comments:
ya ali madad. i am not sure if i can find a website to listen online different waaz from prominent and current missionaries. if not can you tell me how to get the recent and old waaz in any form. it would be better if i can have the category to choose from. i m from little rock, usa, a small city with no jamat khana. i have no access to listen to faramins and taleqahs. but i really feel enlightened by going through your website. i wish you all the best. and pray that mowlana hazar imam give you more strenght to continue this endeavour for our benefits. with regards. ya ali madad. aziz hunzai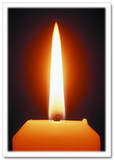 The lit candle represents the Light of Imamat. Let us actualize this Light into our spiritual hearts, heads, & consciences so that we may also be able to submit spiritual & luminous nazranas in the Diamond Jubilee.
Holy Ramadan Enlightenment Daily Posts
Holy Ramadan Enlightenment Posts :: Gems of Knowledge and Dhikr
(30 Days: May 15 - June 13, 2018)
Project for friends preparing for Imamat Day 2018
Anant Akhado Verses, Gratitude Dhikr and Angelic Salwat
(40 Days: June 2 - July 11, 2018)
Projects for friends in Vancouver
Anant Akhado Verses, Gratitude Dhikr and Angelic Salwat
(40 Days: May 23 - July 1, 2018)
Recitation of Ana(n)t nâ Nav Chhugâ, 28 dasond verses , Gratitude Dhikr and Angelic Salwat
(9 Days: July 2 - July 10 2018)
Other Potential Projects
Anant Akhado Dasond Verses
28 Dasond verses from Anant Akhado & Angelic Salwat
(9-day Project: TBA)
Anant Akhado Venti Verses
Vênti Verses from Anant Akhado, Gratitude Dhikr & Angelic Salwat
(7 Days: Friday, TBA 10 min before first dua)
Ana(n)t nâ Nav Chhuga
Ana(n)t nâ Nav Chhugâ verses, Gratitude Dhikr & Angelic Salwat
(9 Days: TBA)
Moti Vênti
Moti Vênti verses, Gratitude Dhikr &Angelic Salwat
(7 Days: TBA; 22 min before first dua)
Anant Akhado and Nav Chhuga Combined Project
Anant Akhado & Ana(n)t nâ Nav Chhugâ Verses, Gratitude Dhikr, dhikr of 99 Beautiful Names of Allah and Angelic Salwat
(49 Days: TBA)