Posted: 12:21 PM, September 03, 2005
Name:
Ali Khan
Location:
Bellevue ( USA )
Comments:
Most amazing site. Highly educational, deeply rooted in knowledge and very well managed. Congratulations and well wishes for the future.
Posted: 12:16 AM, August 20, 2005
Name:
amjad ali qizilbash
Location:
Lahore ( Pakistan )
Comments:
I just came across your site today.May Allah help you in furthering the cause you have taken up.YaaAlimadad.
Posted: 12:32 AM, August 18, 2005
Name:
Manzoor Hussain
Location:
Quetta ( Pakistan )
Comments:
In the name of GOD I congratulates those who established this web site for the truth path of all human beings best of luck and Allah Hafiz
Posted: 4:43 AM, August 16, 2005
Name:
Robina Kauser
Location:
London ( UK )
Comments:
truly grateful for the aspiring knowledge.
Posted: 11:36 PM, August 02, 2005
Name:
ShahbazAli Hunzai
Location:
Northernareas ( Pakistan )
Comments:
Ya 'Ali Madad Yesterday; I, tried first time to contact with Salmanspiritual.com but I cann't offer enought time so I take this opportunity to pay my respects the you all mother dears for your outstanding efforts for such an amzing site. May God reward you all for your all out efforts. Yours Spiritualy Shahbaz Ali Hunzai
Posted: 10:40 AM, August 02, 2005
Name:
ShahbaAli Hunzai
Location:
Skardu ( Pakistan )
Comments:
Ya 'Ali Madad!I am in the first time in contact through this mean with SalmanSpiritual. May God Bless you all for your efforts. "Tundi -e- Bad Mukhalif Se Na Gabra Ay Ukaab Ye toa Chalti Hey Tugey Uncha Udaney Keliai
Posted: 7:37 AM, July 31, 2005
Name:
Shaneeza Nasir
Location:
brooklyn ( usa )
Comments:
Thank you for the insightful imformation.:)
Posted: 4:05 PM, July 28, 2005
Name:
Shabbir Jiwaji
Location:
London ( UK )
Comments:
A very useful and much needed collection of esoteric teachings. Site very well written and designed.
Posted: 12:19 PM, July 28, 2005
Name:
Humanity First Guyana
Location:
Georgetown ( Guyana )
Comments:
Assalaamu Alaikum we think this is a very inspirational site.
Posted: 9:30 PM, July 26, 2005
Name:
Ambreen
Location:
Toronto ( Canada )
Comments:
Very nice site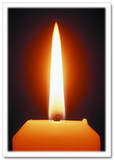 The lit candle represents the Light of Imamat. Let us actualize this Light into our spiritual hearts, heads, & consciences so that we may also be able to submit spiritual & luminous nazranas in the Diamond Jubilee.
Holy Ramadan Enlightenment Daily Posts
Holy Ramadan Enlightenment Posts :: Gems of Knowledge and Dhikr
(30 Days: May 15 - June 13, 2018)
Project for friends preparing for Imamat Day 2018
Anant Akhado Verses, Gratitude Dhikr and Angelic Salwat
(40 Days: June 2 - July 11, 2018)
Projects for friends in Vancouver
Anant Akhado Verses, Gratitude Dhikr and Angelic Salwat
(40 Days: May 23 - July 1, 2018)
Recitation of Ana(n)t nâ Nav Chhugâ, 28 dasond verses , Gratitude Dhikr and Angelic Salwat
(9 Days: July 2 - July 10 2018)
Other Potential Projects
Anant Akhado Dasond Verses
28 Dasond verses from Anant Akhado & Angelic Salwat
(9-day Project: TBA)
Anant Akhado Venti Verses
Vênti Verses from Anant Akhado, Gratitude Dhikr & Angelic Salwat
(7 Days: Friday, TBA 10 min before first dua)
Ana(n)t nâ Nav Chhuga
Ana(n)t nâ Nav Chhugâ verses, Gratitude Dhikr & Angelic Salwat
(9 Days: TBA)
Moti Vênti
Moti Vênti verses, Gratitude Dhikr &Angelic Salwat
(7 Days: TBA; 22 min before first dua)
Anant Akhado and Nav Chhuga Combined Project
Anant Akhado & Ana(n)t nâ Nav Chhugâ Verses, Gratitude Dhikr, dhikr of 99 Beautiful Names of Allah and Angelic Salwat
(49 Days: TBA)