Posted: 12:03 PM, July 26, 2005
Name:
Mohammad Qasim
Location:
New York ( U.S.A )
Comments:
This is a good site for spiritual studies. I am always in search of something new in this subject.
Posted: 2:51 AM, July 22, 2005
Name:
sahiba
Location:
karachi ( pakistan )
Comments:
koi bhi cheez jaldi say miltey nahin hay
Posted: 12:29 PM, July 11, 2005
Name:
yashmin gangji
Location:
( Portugal )
Comments:
Posted: 6:01 PM, June 29, 2005
Name:
Alysha
Location:
Mercer Island ( USA )
Comments:
Oh My God!!! This is the most amazing website I have ever visited! I was looking through the website to see what it was about and OH MY GOD!!! THAT IS ONE MAGICALLY AMAZING SITE!!! I've always wondered if there was something like a spiritual website and I geuss there is! What a dream come true!!! There should be more websites like this. Keep it up! There are just no words to express my happiness. :)
Posted: 3:18 PM, June 28, 2005
Name:
Junaid Rajani
Location:
Memphis ( USA )
Comments:
This is a great site!
Posted: 8:46 PM, June 26, 2005
Name:
Nev
Location:
Calgary ( Canada )
Comments:
YAM: I enjoy your site and the tasbihs, as well as the various prayers. I would like to download these for my personal use; if possible to link a dowload version, it will be greatly appreciated. Mowla ali madat Nev Jamal
Posted: 9:18 PM, June 22, 2005
Name:
Aly Moolji
Location:
Dallas, TX ( USA )
Comments:
Great Site!
Posted: 7:47 AM, June 22, 2005
Name:
amanah
Location:
london ( uk )
Comments:
i was finding infomation on islam because i'm trying to practise my deen more nad i came to ur website and found it very useful. Thank u. jazak allah
Posted: 9:12 PM, June 20, 2005
Name:
zeenat wadhwa
Location:
etobicoke ( canada )
Comments:
its a wonderful site. but i think there is one thing missing that is songs sung for mowlana hazir imam.
Posted: 8:09 PM, June 11, 2005
Name:
Amshy Mawji
Location:
Vancouver ( Canada )
Comments:
YA-ALi-MADAD, I would like to wish the Ismaili Jamat of Canada, Didar Mubarak!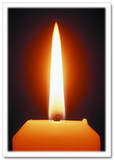 The lit candle represents the Light of Imamat. Let us actualize this Light into our spiritual hearts, heads, & consciences so that we may also be able to submit spiritual & luminous nazranas in the Diamond Jubilee.
Holy Ramadan Enlightenment Daily Posts
Holy Ramadan Enlightenment Posts :: Gems of Knowledge and Dhikr
(30 Days: May 15 - June 13, 2018)
Project for friends preparing for Imamat Day 2018
Anant Akhado Verses, Gratitude Dhikr and Angelic Salwat
(40 Days: June 2 - July 11, 2018)
Projects for friends in Vancouver
Anant Akhado Verses, Gratitude Dhikr and Angelic Salwat
(40 Days: May 23 - July 1, 2018)
Recitation of Ana(n)t nâ Nav Chhugâ, 28 dasond verses , Gratitude Dhikr and Angelic Salwat
(9 Days: July 2 - July 10 2018)
Other Potential Projects
Anant Akhado Dasond Verses
28 Dasond verses from Anant Akhado & Angelic Salwat
(9-day Project: TBA)
Anant Akhado Venti Verses
Vênti Verses from Anant Akhado, Gratitude Dhikr & Angelic Salwat
(7 Days: Friday, TBA 10 min before first dua)
Ana(n)t nâ Nav Chhuga
Ana(n)t nâ Nav Chhugâ verses, Gratitude Dhikr & Angelic Salwat
(9 Days: TBA)
Moti Vênti
Moti Vênti verses, Gratitude Dhikr &Angelic Salwat
(7 Days: TBA; 22 min before first dua)
Anant Akhado and Nav Chhuga Combined Project
Anant Akhado & Ana(n)t nâ Nav Chhugâ Verses, Gratitude Dhikr, dhikr of 99 Beautiful Names of Allah and Angelic Salwat
(49 Days: TBA)