Posted: 8:58 AM, June 10, 2005
Name:
Muhammad Hassan
Location:
Faisalabad ( Pakistan )
Comments:
i like this web site.
Posted: 10:03 PM, June 07, 2005
Name:
mehak Rajani
Location:
pakistan ( karachi )
Comments:
YAM,Iam mehak and I am very happy to talk to you'll ok byeeeeeeeeeeeee
Posted: 9:37 PM, June 07, 2005
Name:
shan
Location:
Memphis ( United States )
Comments:
YAM Iam from pakistan and now Iam in America i Go to swimming lessons
Posted: 12:49 PM, June 04, 2005
Name:
naila lalani
Location:
houston ( usa )
Comments:
very nice site.keep it up.
Posted: 4:40 AM, June 03, 2005
Name:
Naila Dossa
Location:
London ( UK )
Comments:
YAM I have been visiting the site since 2003, and everytime I found something new. I was impressed with the way you have started looking into the PIRS work in realtion to the Quaranic Ayats. My firm belief is that rather than spending a lifetime studying the Quran, those of us who are from India/East Africa (gujarati speaking community) would do better to understand the Ginans of the PIRS. Keep up the excellent work.
Posted: 3:19 PM, May 31, 2005
Name:
Dr. Sher Baz Khan Hunzaie
Location:
Halifax ( Canada )
Comments:
Dear Dr. Noorulla, It was very nice seeing you in Halifax. You have done an amazing job, giving oppurtunity to learn and enlighten, for those who yearn spiritual knowledge. If you could include translations from Peer Nasir Khusro's Manqabats. Its an amazing website, will benefit many souls. May Mowla bless you, give you strength and courage to continue this auspicious work.We will be visiting ur site on daily basis.
Posted: 11:29 AM, May 18, 2005
Name:
rahim
Location:
mumbai ( india )
Comments:
yaa ali madad, nice website .....!!!!! good work ......!!!! redgs, rahim padaniya
Posted: 8:44 AM, May 18, 2005
Name:
Nur
Location:
Dubai/Daressalaam ( UAE/Tanzania )
Comments:
A great website with all beneficial knowledge , we need more of these websites . Keep up the great work ....
Posted: 12:52 PM, May 16, 2005
Name:
Zahra Pradhan
Location:
Calgary ( Canada )
Comments:
Posted: 10:06 AM, May 16, 2005
Name:
Dr. Sher Baz Khan
Location:
Halifax ( Canada )
Comments: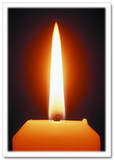 The lit candle represents the Light of Imamat. Let us actualize this Light into our spiritual hearts, heads, & consciences so that we may also be able to submit spiritual & luminous nazranas in the Diamond Jubilee.
Holy Ramadan Enlightenment Daily Posts
Holy Ramadan Enlightenment Posts :: Gems of Knowledge and Dhikr
(30 Days: May 15 - June 13, 2018)
Project for friends preparing for Imamat Day 2018
Anant Akhado Verses, Gratitude Dhikr and Angelic Salwat
(40 Days: June 2 - July 11, 2018)
Projects for friends in Vancouver
Anant Akhado Verses, Gratitude Dhikr and Angelic Salwat
(40 Days: May 23 - July 1, 2018)
Recitation of Ana(n)t nâ Nav Chhugâ, 28 dasond verses , Gratitude Dhikr and Angelic Salwat
(9 Days: July 2 - July 10 2018)
Other Potential Projects
Anant Akhado Dasond Verses
28 Dasond verses from Anant Akhado & Angelic Salwat
(9-day Project: TBA)
Anant Akhado Venti Verses
Vênti Verses from Anant Akhado, Gratitude Dhikr & Angelic Salwat
(7 Days: Friday, TBA 10 min before first dua)
Ana(n)t nâ Nav Chhuga
Ana(n)t nâ Nav Chhugâ verses, Gratitude Dhikr & Angelic Salwat
(9 Days: TBA)
Moti Vênti
Moti Vênti verses, Gratitude Dhikr &Angelic Salwat
(7 Days: TBA; 22 min before first dua)
Anant Akhado and Nav Chhuga Combined Project
Anant Akhado & Ana(n)t nâ Nav Chhugâ Verses, Gratitude Dhikr, dhikr of 99 Beautiful Names of Allah and Angelic Salwat
(49 Days: TBA)