Posted: 2:42 PM, May 05, 2005
Name:
Mark
Location:
Comments:
Interesting, Regards Mark markwynne.org
Posted: 7:26 AM, April 30, 2005
Name:
anil mussani
Location:
san antonio ( usa )
Comments:
Posted: 10:47 AM, April 26, 2005
Name:
Anwar Ali Allahwala
Location:
Toronto ( Canada )
Comments:
Dear Salman, Ya Ali Madad, Today First Time I saw Your Web Site and I relly like it veary much good job you did execellent work. Thanks and Ya Ali Madad. Anwar Ali Allahwala
Posted: 7:55 PM, April 21, 2005
Name:
Feras Zaino
Location:
Salamiah ( Syria )
Comments:
your site is vary useful to my Spiritual Information thanks.
Posted: 12:13 AM, April 21, 2005
Name:
Mazin Surani
Location:
Karachi ( Pakistan )
Comments:
im a ismaili muslim from Karachi Pakistan..gr8 site..liked ur effort alot..may Lord shower on u the blessings to do more..
Posted: 1:30 PM, April 17, 2005
Name:
Wakilat
Location:
Cork ( Ireland )
Comments:
The site has been very helpful. I particularly enjoy listening to the recitals
Posted: 2:07 PM, April 14, 2005
Name:
Shamim Ibrahim
Location:
Calgary ( Canada )
Comments:
Beautiful website lots of knowledge.
Posted: 11:25 AM, April 11, 2005
Name:
JadorA
Location:
Oslo ( Bosnia )
Comments:
Nice web-site, and I hope many more join in. ﷲ "And the good end (i.e. Paradise) is for the God fearing persons". [Ta- Ha: 132]
Posted: 4:58 AM, April 08, 2005
Name:
Aaron Hassan
Location:
crewe ( England )
Comments:
as-salam-ualaykum.i am a revert,and still in the learning process.i am proud and happy 2 be a muslim.
Posted: 3:34 AM, April 02, 2005
Name:
sharafuddin
Location:
Islamabad ( Pakistan )
Comments: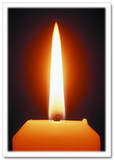 The lit candle represents the Light of Imamat. Let us actualize this Light into our spiritual hearts, heads, & consciences so that we may also be able to submit spiritual & luminous nazranas in the Diamond Jubilee.
Holy Ramadan Enlightenment Daily Posts
Holy Ramadan Enlightenment Posts :: Gems of Knowledge and Dhikr
(30 Days: May 15 - June 13, 2018)
Project for friends preparing for Imamat Day 2018
Anant Akhado Verses, Gratitude Dhikr and Angelic Salwat
(40 Days: June 2 - July 11, 2018)
Projects for friends in Vancouver
Anant Akhado Verses, Gratitude Dhikr and Angelic Salwat
(40 Days: May 23 - July 1, 2018)
Recitation of Ana(n)t nâ Nav Chhugâ, 28 dasond verses , Gratitude Dhikr and Angelic Salwat
(9 Days: July 2 - July 10 2018)
Other Potential Projects
Anant Akhado Dasond Verses
28 Dasond verses from Anant Akhado & Angelic Salwat
(9-day Project: TBA)
Anant Akhado Venti Verses
Vênti Verses from Anant Akhado, Gratitude Dhikr & Angelic Salwat
(7 Days: Friday, TBA 10 min before first dua)
Ana(n)t nâ Nav Chhuga
Ana(n)t nâ Nav Chhugâ verses, Gratitude Dhikr & Angelic Salwat
(9 Days: TBA)
Moti Vênti
Moti Vênti verses, Gratitude Dhikr &Angelic Salwat
(7 Days: TBA; 22 min before first dua)
Anant Akhado and Nav Chhuga Combined Project
Anant Akhado & Ana(n)t nâ Nav Chhugâ Verses, Gratitude Dhikr, dhikr of 99 Beautiful Names of Allah and Angelic Salwat
(49 Days: TBA)