Posted: 2:49 AM, March 21, 2005
Name:
Jasmeet Lamba
Location:
Vancouver ( Canada )
Comments:
Thanks for creating a good site. The ginans and the literature presented is very useful. Keep up the good work.
Posted: 9:16 PM, March 09, 2005
Name:
Zeeshan Madadali
Location:
Karachi ( Pakistan )
Comments:
AWESOME SITE! TRY TO INTRODUCE AUDIO OF GINANS TOO.
Posted: 7:15 AM, March 05, 2005
Name:
Dolly and Shiraz Sachedina
Location:
Toronto ( Canada )
Comments:
Noorallah, we loved the tasbi section. This is the first time we visited but it definitely wont be the last. All our best wishes
Posted: 12:49 PM, February 23, 2005
Name:
Adam Sajan
Location:
Calgary ( Canada )
Comments:
Dear Noorallah uncle , I am pleased to annouce that your page is awesome! Love, Adam
Posted: 2:57 PM, February 02, 2005
Name:
Adam
Location:
Calgary ( Canada )
Comments:
Ya Ali Madad Noorallah uncle! I love your website. So many tasbis and ginans! I look forward to my next visit with you. Yours Affectionately, Adam
Posted: 5:02 AM, January 28, 2005
Name:
Khaleelah Muriel
Location:
Philippines
Comments:
Alhamdulillah for this wonderful site. May Allah reward you for your best efforts. And May Allah bless us all with an increase in knowledge.
Posted: 12:18 AM, January 13, 2005
Name:
adina shah
Location:
Chitral ( Paksitan )
Comments:
I visited this site today and found it very appealing and attractive. I would like to visit this site regularly. take care,
Posted: 4:43 PM, January 11, 2005
Name:
Hakim
Location:
london ( england )
Comments:
Your site is elegant and sincere. I would like to practice zikr in London; can you make any recommendations?
Posted: 10:59 PM, January 03, 2005
Name:
ahmed kalwani
Location:
karimnagar ( india )
Comments:
verry good
Posted: 4:22 PM, January 02, 2005
Name:
Amin
Location:
Arusha ( Tanzania )
Comments:
YAM.Interesting & Informative Site.Introduces and Enhances Crucial understanding of IMAM and IMAN.With HAZAR IMAM's Grace I hope your Site will Expand Rapidly; giving us more SPIRITUAL Insight + more GINAN Translations & Audio Recitations.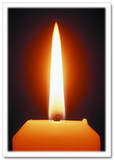 The lit candle represents the Light of Imamat. Let us actualize this Light into our spiritual hearts, heads, & consciences so that we may also be able to submit spiritual & luminous nazranas in the Diamond Jubilee.
Holy Ramadan Enlightenment Daily Posts
Holy Ramadan Enlightenment Posts :: Gems of Knowledge and Dhikr
(30 Days: May 15 - June 13, 2018)
Project for friends preparing for Imamat Day 2018
Anant Akhado Verses, Gratitude Dhikr and Angelic Salwat
(40 Days: June 2 - July 11, 2018)
Projects for friends in Vancouver
Anant Akhado Verses, Gratitude Dhikr and Angelic Salwat
(40 Days: May 23 - July 1, 2018)
Recitation of Ana(n)t nâ Nav Chhugâ, 28 dasond verses , Gratitude Dhikr and Angelic Salwat
(9 Days: July 2 - July 10 2018)
Other Potential Projects
Anant Akhado Dasond Verses
28 Dasond verses from Anant Akhado & Angelic Salwat
(9-day Project: TBA)
Anant Akhado Venti Verses
Vênti Verses from Anant Akhado, Gratitude Dhikr & Angelic Salwat
(7 Days: Friday, TBA 10 min before first dua)
Ana(n)t nâ Nav Chhuga
Ana(n)t nâ Nav Chhugâ verses, Gratitude Dhikr & Angelic Salwat
(9 Days: TBA)
Moti Vênti
Moti Vênti verses, Gratitude Dhikr &Angelic Salwat
(7 Days: TBA; 22 min before first dua)
Anant Akhado and Nav Chhuga Combined Project
Anant Akhado & Ana(n)t nâ Nav Chhugâ Verses, Gratitude Dhikr, dhikr of 99 Beautiful Names of Allah and Angelic Salwat
(49 Days: TBA)