Posted: 12:22 PM, January 02, 2005
Name:
Alnoor Lila
Location:
Calgary ( Canada )
Comments:
You have a great website keep up the good work,and feel free to send me any information regarding your website
Posted: 7:31 PM, December 26, 2004
Name:
Imran K. Ali
Location:
Atlanta ( US )
Comments:
YAM, to all ismaili brothers and sisters. Dr. Noorallah Juma, This is really a great site. I hope this site will continue to grow. May Allah, give you the strength to continue doing what you have done with this site, Ameen.
Posted: 6:29 PM, December 03, 2004
Name:
Abdul
Location:
Edmonton ( Alberta )
Comments:
YAM I feel that this site has brought great incite to my life and I can feel a change in my ways.
Posted: 2:33 PM, November 19, 2004
Name:
Ali Mohammed Abidi
Location:
Chicago ( USA )
Comments:
Very nice site
Posted: 4:50 AM, November 18, 2004
Name:
Husseinali Datoo
Location:
DAR ES SALAAM ( TANZANIA )
Comments:
Good effort.
Posted: 9:37 AM, November 17, 2004
Name:
Salim Murani
Location:
Edm ( Canada )
Comments:
Amazing progress this site has made in the last few months. It must have taken tremendous amount of time and energy. May the Baraka of this work bless you and your team with peace, prosperity and joy. Thousands will enjoy the wisdom contained in the pages of this website. Thousands will be educated and thousands will find salvation and peace. Keep up the good work, inshaallah your site will be used one day as a reference point to educate the world of the beauty and pluralism of Islam.
Posted: 4:11 AM, November 16, 2004
Name:
Azmina
Location:
Nottingham ( UK )
Comments:
Very good site. Keep up the excellent work!
Posted: 11:34 AM, November 04, 2004
Name:
alikhan nurani
Location:
vancouver ( canada )
Comments:
cool site well done.
Posted: 3:36 PM, October 21, 2004
Name:
Sef
Location:
venray ( Holland )
Comments:
Assalamu aleykum...this s a beatiful good site..
Posted: 11:59 AM, October 21, 2004
Name:
Azima Ghazyani
Location:
Edmonton ( Canada )
Comments:
YAM Dr.Juma, Great site you have here! I was looking at the Quran translation tool and found this amazing! Do you know where one can also find such a tool using the Ahmedali translation?? I especially enjoyed the ginan section, and I hope you will be able to continue keeping this site going :) Azima Ghazyani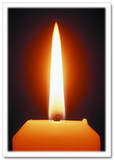 The lit candle represents the Light of Imamat. Let us actualize this Light into our spiritual hearts, heads, & consciences so that we may also be able to submit spiritual & luminous nazranas in the Diamond Jubilee.
Holy Ramadan Enlightenment Daily Posts
Holy Ramadan Enlightenment Posts :: Gems of Knowledge and Dhikr
(30 Days: May 15 - June 13, 2018)
Project for friends preparing for Imamat Day 2018
Anant Akhado Verses, Gratitude Dhikr and Angelic Salwat
(40 Days: June 2 - July 11, 2018)
Projects for friends in Vancouver
Anant Akhado Verses, Gratitude Dhikr and Angelic Salwat
(40 Days: May 23 - July 1, 2018)
Recitation of Ana(n)t nâ Nav Chhugâ, 28 dasond verses , Gratitude Dhikr and Angelic Salwat
(9 Days: July 2 - July 10 2018)
Other Potential Projects
Anant Akhado Dasond Verses
28 Dasond verses from Anant Akhado & Angelic Salwat
(9-day Project: TBA)
Anant Akhado Venti Verses
Vênti Verses from Anant Akhado, Gratitude Dhikr & Angelic Salwat
(7 Days: Friday, TBA 10 min before first dua)
Ana(n)t nâ Nav Chhuga
Ana(n)t nâ Nav Chhugâ verses, Gratitude Dhikr & Angelic Salwat
(9 Days: TBA)
Moti Vênti
Moti Vênti verses, Gratitude Dhikr &Angelic Salwat
(7 Days: TBA; 22 min before first dua)
Anant Akhado and Nav Chhuga Combined Project
Anant Akhado & Ana(n)t nâ Nav Chhugâ Verses, Gratitude Dhikr, dhikr of 99 Beautiful Names of Allah and Angelic Salwat
(49 Days: TBA)