Posted: 12:01 PM, October 14, 2004
Name:
Aminreza
Location:
New Jersey ( USA )
Comments:
This site is just wonderful and I will make sure to make use of it. I just found some corrections that i needed to make in my prayers because of the wav files. Thank you so much for this site
Posted: 3:14 PM, October 02, 2004
Name:
munir
Location:
toronto ( canada )
Comments:
i am looking for bib fatma tasbee recitation or all the tasbee we resite in jamat khana not in text form but in audio like u have salwat tasbee
Posted: 5:43 PM, September 28, 2004
Name:
ghulam-i Ali
Location:
Hunza ( Pakistan )
Comments:
I like salmanspiritual.com its informative, more text needs to be added to it. As a student of spiritual science i am learning allot about spiritualism, studying books by Prof. Dr(litt) Allama Nasiruddin Nasir Hunzai. visitors to this site can find information about his lifelong research work on (monoreality.org) Qaim-i zamaan bless us all aamin!
Posted: 2:47 PM, September 15, 2004
Name:
riad
Location:
tripoli ( lebanon )
Comments:
Posted: 10:36 AM, September 09, 2004
Name:
Murad Prasla
Location:
Dallas ( USA )
Comments:
Posted: 10:38 PM, August 28, 2004
Name:
yasmin virji
Location:
vancouver ( canada )
Comments:
Posted: 3:30 PM, August 18, 2004
Name:
Anar Adatia
Location:
Toronto ( Canada )
Comments:
Tawil 13: A thousand wisdoms and Spiritual Healing. Two sources that you have quoted in your gems of Kalame Mowla postings. Can I get access to this material? Thank you. Keep up the inspiring work!
Posted: 10:25 AM, August 14, 2004
Name:
khursheed shamji
Location:
vancouver ( canada )
Comments:
Posted: 6:03 AM, August 03, 2004
Name:
Dr A Karim
Location:
Chitral ( Pakistan )
Comments:
May Maula bless you.Extremely useful site.The way you do in your daily routine if you do the best with in the ethics of our faith than one definitely gets spritual enlighment. Muala give all on this site a longest life with happiness and prospeitiy
Posted: 3:09 AM, July 27, 2004
Name:
Hasan Ali
Location:
copenhagen ( Denmark )
Comments:
May Maulla bless you for such a great site you have created , you must have taken too much pain in making it.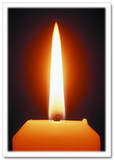 The lit candle represents the Light of Imamat. Let us actualize this Light into our spiritual hearts, heads, & consciences so that we may also be able to submit spiritual & luminous nazranas in the Diamond Jubilee.
Holy Ramadan Enlightenment Daily Posts
Holy Ramadan Enlightenment Posts :: Gems of Knowledge and Dhikr
(30 Days: May 15 - June 13, 2018)
Project for friends preparing for Imamat Day 2018
Anant Akhado Verses, Gratitude Dhikr and Angelic Salwat
(40 Days: June 2 - July 11, 2018)
Projects for friends in Vancouver
Anant Akhado Verses, Gratitude Dhikr and Angelic Salwat
(40 Days: May 23 - July 1, 2018)
Recitation of Ana(n)t nâ Nav Chhugâ, 28 dasond verses , Gratitude Dhikr and Angelic Salwat
(9 Days: July 2 - July 10 2018)
Other Potential Projects
Anant Akhado Dasond Verses
28 Dasond verses from Anant Akhado & Angelic Salwat
(9-day Project: TBA)
Anant Akhado Venti Verses
Vênti Verses from Anant Akhado, Gratitude Dhikr & Angelic Salwat
(7 Days: Friday, TBA 10 min before first dua)
Ana(n)t nâ Nav Chhuga
Ana(n)t nâ Nav Chhugâ verses, Gratitude Dhikr & Angelic Salwat
(9 Days: TBA)
Moti Vênti
Moti Vênti verses, Gratitude Dhikr &Angelic Salwat
(7 Days: TBA; 22 min before first dua)
Anant Akhado and Nav Chhuga Combined Project
Anant Akhado & Ana(n)t nâ Nav Chhugâ Verses, Gratitude Dhikr, dhikr of 99 Beautiful Names of Allah and Angelic Salwat
(49 Days: TBA)