Posted: 10:21 PM, July 23, 2004
Name:
Nayab
Location:
Lahore ( Pakistan )
Comments:
As a muslim we really proud of you for such a good site
Posted: 8:04 PM, July 19, 2004
Name:
aziz
Location:
uk ( england )
Comments:
excellent useful site - may allah be pleased with you!
Posted: 7:48 PM, July 13, 2004
Name:
Aalam
Location:
Karachi ( Pakistan )
Comments:
Hi and yam to all My name is Aalam and i m Ismaili u have created very nice site keep it up
Posted: 5:45 AM, July 12, 2004
Name:
Salman Dossa
Location:
London ( UK )
Comments:
Excellent site. Keep up the good work. May Maula fulfils all your good wishes and gives your lots of happiness and prosperity. Ameen Khushali Mubarak On the 40 days tashib, if you put the audio of each tashib would be great. As few tashib requires to be pronounce correctly other it's meaning changes.
Posted: 11:42 AM, July 11, 2004
Name:
Alnasir Ramji
Location:
Edmonton ( Canada )
Comments:
Posted: 4:35 PM, July 04, 2004
Name:
nazeeya aman
Location:
peshawar ( pakistan )
Comments:
yam 2 all well i found this site really informative espeacially for our generation...we need to know the roots of our community..to b able to know whats rite n rong for our selves...but as they there is always room for improvement.like one can elobarate this site more...addin up our history and culture..and more stuff like that
Posted: 3:42 AM, July 01, 2004
Name:
syed abdul Waris
Location:
Dubai ( UAE )
Comments:
It is good, may allah give u the rewards both here and hereafter.Ameen
Posted: 9:56 AM, June 30, 2004
Name:
Rozina
Location:
Chicago ( USA )
Comments:
It is such informative site about quran and tawil of the quranic words. How about if you put togather some ginan with translation on this site. It would be extra resource for people like us. Thanks Good Job.
Posted: 5:29 AM, June 30, 2004
Name:
NWA ABA JOHN
Location:
LA ( USA )
Comments:
I CAME TO YOUR GOOD SITE.I LIKE IT AND WILL COME AGAIN
Posted: 3:00 PM, June 22, 2004
Name:
Al-Nur Pradhan
Location:
edmonton ( canada )
Comments: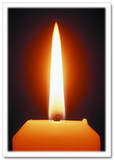 The lit candle represents the Light of Imamat. Let us actualize this Light into our spiritual hearts, heads, & consciences so that we may also be able to submit spiritual & luminous nazranas in the Diamond Jubilee.
Holy Ramadan Enlightenment Daily Posts
Holy Ramadan Enlightenment Posts :: Gems of Knowledge and Dhikr
(30 Days: May 15 - June 13, 2018)
Project for friends preparing for Imamat Day 2018
Anant Akhado Verses, Gratitude Dhikr and Angelic Salwat
(40 Days: June 2 - July 11, 2018)
Projects for friends in Vancouver
Anant Akhado Verses, Gratitude Dhikr and Angelic Salwat
(40 Days: May 23 - July 1, 2018)
Recitation of Ana(n)t nâ Nav Chhugâ, 28 dasond verses , Gratitude Dhikr and Angelic Salwat
(9 Days: July 2 - July 10 2018)
Other Potential Projects
Anant Akhado Dasond Verses
28 Dasond verses from Anant Akhado & Angelic Salwat
(9-day Project: TBA)
Anant Akhado Venti Verses
Vênti Verses from Anant Akhado, Gratitude Dhikr & Angelic Salwat
(7 Days: Friday, TBA 10 min before first dua)
Ana(n)t nâ Nav Chhuga
Ana(n)t nâ Nav Chhugâ verses, Gratitude Dhikr & Angelic Salwat
(9 Days: TBA)
Moti Vênti
Moti Vênti verses, Gratitude Dhikr &Angelic Salwat
(7 Days: TBA; 22 min before first dua)
Anant Akhado and Nav Chhuga Combined Project
Anant Akhado & Ana(n)t nâ Nav Chhugâ Verses, Gratitude Dhikr, dhikr of 99 Beautiful Names of Allah and Angelic Salwat
(49 Days: TBA)