Posted: 9:38 PM, December 31, 2000
Name:
Zaynah Mahir
Location:
Florida ( USA )
Comments:
A salaam alaikum .Thank you so much for putting this wonderful Iman on the web I am going to link it to my site I love it. >http://communities.msn.com/suficircle
Posted: 8:00 AM, December 02, 2000
Name:
Shahid Rashid
Location:
SURREY ( ENGLAND )
Comments:
Brilliant Website. Is there anyway to get hold of the audio on CD?
Posted: 10:17 PM, September 02, 2000
Name:
Navroz Poonja
Location:
Edmonton ( CA )
Comments:
Excellent Work
Posted: 11:01 AM, August 28, 2000
Name:
AZIZ JINA
Location:
EDMONTON ( AB )
Comments:
WELL DONE MAY MOWLA SHOWER HIS BLESSING TO YOU and YOUR FAMILY FOR YOUR DEVOTED SERVICE. "AMEN" AZIZ JINA and FAMILY
Posted: 4:04 PM, June 30, 2000
Name:
Yasmin Aly
Location:
Manchester ( England )
Comments:
How pleasant!
Posted: 5:19 AM, March 04, 2000
Name:
Feisal Esmail.
Location:
Nakuru ( Kenya. )
Comments:
Posted: 9:13 AM, January 17, 2000
Name:
Yasmin Jiwa
Location:
Edmonton ( Canada )
Comments:
I loved the "Chant of 99 names of Allah". Gives me a lot of peace.
Posted: 5:39 PM, January 01, 2000
Name:
Mehboob Dewji
Location:
Burnaby, BC. ( Canada )
Comments:
A very informative, intelligent presentation.
Posted: 11:16 AM, August 29, 1999
Name:
Shenaaz Murji
Location:
Calgary ( Canada )
Comments:
Very inspiring site. Amazing site to visit. Lots of knowledge contained in this site. Thank you for sharing your spiritual knowledge with us. Will be sharing your site with my friends. May you have lots of barakat to expand further.
Posted: 7:06 PM, August 24, 1999
Name:
alykhan murji
Location:
calgary ( canada )
Comments:
I like your site because of the real sound audo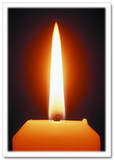 The lit candle represents the Light of Imamat. Let us actualize this Light into our spiritual hearts, heads, & consciences so that we may also be able to submit spiritual & luminous nazranas in the Diamond Jubilee.
Holy Ramadan Enlightenment Daily Posts
Holy Ramadan Enlightenment Posts :: Gems of Knowledge and Dhikr
(30 Days: May 15 - June 13, 2018)
Project for friends preparing for Imamat Day 2018
Anant Akhado Verses, Gratitude Dhikr and Angelic Salwat
(40 Days: June 2 - July 11, 2018)
Projects for friends in Vancouver
Anant Akhado Verses, Gratitude Dhikr and Angelic Salwat
(40 Days: May 23 - July 1, 2018)
Recitation of Ana(n)t nâ Nav Chhugâ, 28 dasond verses , Gratitude Dhikr and Angelic Salwat
(9 Days: July 2 - July 10 2018)
Other Potential Projects
Anant Akhado Dasond Verses
28 Dasond verses from Anant Akhado & Angelic Salwat
(9-day Project: TBA)
Anant Akhado Venti Verses
Vênti Verses from Anant Akhado, Gratitude Dhikr & Angelic Salwat
(7 Days: Friday, TBA 10 min before first dua)
Ana(n)t nâ Nav Chhuga
Ana(n)t nâ Nav Chhugâ verses, Gratitude Dhikr & Angelic Salwat
(9 Days: TBA)
Moti Vênti
Moti Vênti verses, Gratitude Dhikr &Angelic Salwat
(7 Days: TBA; 22 min before first dua)
Anant Akhado and Nav Chhuga Combined Project
Anant Akhado & Ana(n)t nâ Nav Chhugâ Verses, Gratitude Dhikr, dhikr of 99 Beautiful Names of Allah and Angelic Salwat
(49 Days: TBA)