Posted: 1:11 AM, June 15, 2004
Name:
Navjavon
Location:
Khorog ( Tajikistan )
Comments:
This is very good site...
Posted: 4:27 PM, June 12, 2004
Name:
Abdul Wadud
Location:
Woodbridge ( NJ, USA )
Comments:
Alhumdullah!!! I have been deeply blessed by this site. I am new to Islam and the path of Sufism...I am greatful for a site where I can learn to recite Holy Quran and the most Holy Names of Allah! I come here often!
Posted: 4:50 AM, June 11, 2004
Name:
RAHIM NIZAR JAFFER
Location:
DAR-ES-SALAAM ( TANZANIA )
Comments:
WELL ITS A VERY INFORMATIVE SITE, I WANTED TO INQUIRE MORE ABOUR GINAN. THANK YOU YA ALI MADAD
Posted: 12:24 AM, June 10, 2004
Name:
Hamza Aung Win Tun
Location:
mandalay ( Burma )
Comments:
Posted: 6:00 PM, June 04, 2004
Name:
Ramzan Khuwaja
Location:
Markham ( Canada )
Comments:
Keep up the good work! Include some links and work/articles on Sufism.
Posted: 10:56 AM, May 12, 2004
Name:
Ashik Huso
Location:
Baltimore ( USA )
Comments:
Ya Ali Meded! Wonderful information!
Posted: 10:33 AM, May 11, 2004
Name:
Asaba Owerri
Location:
ABA ( LAGOS )
Comments:
I love this page. It looks really nice. Keep it up.
Posted: 3:29 AM, May 07, 2004
Name:
dr a karim
Location:
Chitral ( Pakistan )
Comments:
Well done Salman spritual. We pray for you all the time for long life and prosperity. Excellent job done.
Posted: 11:05 AM, May 06, 2004
Name:
rashid
Location:
Chitral ( Pakistan )
Comments:
Ya Ali Madad Fantastic site. Try to improve with more and more material.Also try to include such key words that it appears on the top in every search for our tariqua,be it with the word ismaili,Aga Khan,Ismailis,etc.
Posted: 4:00 AM, May 06, 2004
Name:
Meherali Chatur
Location:
Loughbrough ( uk )
Comments:
you are good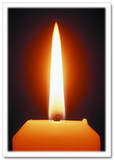 The lit candle represents the Light of Imamat. Let us actualize this Light into our spiritual hearts, heads, & consciences so that we may also be able to submit spiritual & luminous nazranas in the Diamond Jubilee.
Holy Ramadan Enlightenment Daily Posts
Holy Ramadan Enlightenment Posts :: Gems of Knowledge and Dhikr
(30 Days: May 15 - June 13, 2018)
Project for friends preparing for Imamat Day 2018
Anant Akhado Verses, Gratitude Dhikr and Angelic Salwat
(40 Days: June 2 - July 11, 2018)
Projects for friends in Vancouver
Anant Akhado Verses, Gratitude Dhikr and Angelic Salwat
(40 Days: May 23 - July 1, 2018)
Recitation of Ana(n)t nâ Nav Chhugâ, 28 dasond verses , Gratitude Dhikr and Angelic Salwat
(9 Days: July 2 - July 10 2018)
Other Potential Projects
Anant Akhado Dasond Verses
28 Dasond verses from Anant Akhado & Angelic Salwat
(9-day Project: TBA)
Anant Akhado Venti Verses
Vênti Verses from Anant Akhado, Gratitude Dhikr & Angelic Salwat
(7 Days: Friday, TBA 10 min before first dua)
Ana(n)t nâ Nav Chhuga
Ana(n)t nâ Nav Chhugâ verses, Gratitude Dhikr & Angelic Salwat
(9 Days: TBA)
Moti Vênti
Moti Vênti verses, Gratitude Dhikr &Angelic Salwat
(7 Days: TBA; 22 min before first dua)
Anant Akhado and Nav Chhuga Combined Project
Anant Akhado & Ana(n)t nâ Nav Chhugâ Verses, Gratitude Dhikr, dhikr of 99 Beautiful Names of Allah and Angelic Salwat
(49 Days: TBA)