Posted: 7:43 AM, May 04, 2004
Name:
Ameen A. Muhammad
Location:
Miami ( USA )
Comments:
As-salam-mu alakum, Salman's wisdom was so great that he recognized the army of ants that was beneth his feet.
Posted: 7:05 PM, May 02, 2004
Name:
Anar Adatia
Location:
Richmond Hill ( Canada )
Comments:
Would it be possible to receive notices regarding events such as the current 40 day prayers? I found out from a friend and missed several days.
Posted: 7:43 AM, May 02, 2004
Name:
Shabegem
Location:
markham ( ontario )
Comments:
i love your website! you did a wonderfull job on creating this site!
Posted: 11:22 AM, April 30, 2004
Name:
Noorez Devraj
Location:
West Vancouver ( Canada )
Comments:
Well done! Have you considered linking this site with http://www.iis.ac.uk
Posted: 2:54 PM, April 10, 2004
Name:
MANZOOR H. JAFFERY
Location:
STAMFORD CT ( USA )
Comments:
Aslam-O-Alaikam, I need references of NADAY ALI. Please anybody can email me that when the NADAY ALI was revealed to Prophet Muhammad (PBUH&HP) and which books have that reference. JAZAK ALLAH. Manzoor H. Jaffery
Posted: 3:41 AM, March 10, 2004
Name:
murad
Location:
karachi ( pakistan )
Comments:
hi yam to all ismaili iam so hapy to visit that web side but i feel if you provied this all material in urdu
Posted: 12:23 AM, March 06, 2004
Name:
Imam
Location:
Fairfax ( usa )
Comments:
Posted: 6:57 PM, February 12, 2004
Name:
Nargis Hirji
Location:
Calgary ( Canada )
Comments:
An exccelent way of accessing the Ismaili tradition and tariqah. Wealth of resource at my fingertips.Bravo
Posted: 9:06 AM, February 07, 2004
Name:
akhlaq hunzai
Location:
hunza ( pakistan )
Comments:
ya ali madad! its really very inspiring and may moulah gives u happiness and victory in every sphare of life ,its nice to c your site ,that gives us very mush information about my own community,and enable me to know my own culture and else.. moulah may gives its reward. as a ismalia muslim its our duty to seperate the message of peace and harmony in the whole region of the world and u r doing just great job.
Posted: 11:10 AM, February 01, 2004
Name:
Rizwan
Location:
Calgary ( Canada )
Comments:
Beautiful, totally magnificent. Wonderful website to learn from. Keep it up and may the blessing of ALLAH (Shah Karim) always be with you.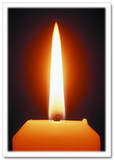 The lit candle represents the Light of Imamat. Let us actualize this Light into our spiritual hearts, heads, & consciences so that we may also be able to submit spiritual & luminous nazranas in the Diamond Jubilee.
Holy Ramadan Enlightenment Daily Posts
Holy Ramadan Enlightenment Posts :: Gems of Knowledge and Dhikr
(30 Days: May 15 - June 13, 2018)
Project for friends preparing for Imamat Day 2018
Anant Akhado Verses, Gratitude Dhikr and Angelic Salwat
(40 Days: June 2 - July 11, 2018)
Projects for friends in Vancouver
Anant Akhado Verses, Gratitude Dhikr and Angelic Salwat
(40 Days: May 23 - July 1, 2018)
Recitation of Ana(n)t nâ Nav Chhugâ, 28 dasond verses , Gratitude Dhikr and Angelic Salwat
(9 Days: July 2 - July 10 2018)
Other Potential Projects
Anant Akhado Dasond Verses
28 Dasond verses from Anant Akhado & Angelic Salwat
(9-day Project: TBA)
Anant Akhado Venti Verses
Vênti Verses from Anant Akhado, Gratitude Dhikr & Angelic Salwat
(7 Days: Friday, TBA 10 min before first dua)
Ana(n)t nâ Nav Chhuga
Ana(n)t nâ Nav Chhugâ verses, Gratitude Dhikr & Angelic Salwat
(9 Days: TBA)
Moti Vênti
Moti Vênti verses, Gratitude Dhikr &Angelic Salwat
(7 Days: TBA; 22 min before first dua)
Anant Akhado and Nav Chhuga Combined Project
Anant Akhado & Ana(n)t nâ Nav Chhugâ Verses, Gratitude Dhikr, dhikr of 99 Beautiful Names of Allah and Angelic Salwat
(49 Days: TBA)