Posted: 10:24 AM, January 24, 2004
Name:
derar abbas
Location:
tartous ( syria )
Comments:
i want to say thank you for this informations and ask you to but mor on our jamate around the workd and in syria and mor informations about our dai,s and their books and holy faramans derar
Posted: 3:55 AM, January 11, 2004
Name:
mariam martin
Location:
manama ( bahrain )
Comments:
SabhanAllah. tears form in my eyes as i listen to those children and their teacher chanting the 99 names of Allah swt. Inshallah if we learn them by heart we go to Jannah. Ammen
Posted: 12:09 AM, January 06, 2004
Name:
NAVROZ LAKHA
Location:
BURNABY ( CANADA )
Comments:
VERY GOOD SITE,KEEP IT UP.
Posted: 8:19 AM, January 05, 2004
Name:
Quwat khan sunny
Location:
Yasen Valley ( Pakistan )
Comments:
The web site is the best one catering the spiritual thrust of the people...visit our site as wel..at http://www.yasinvalley.cjb.net thanks
Posted: 2:41 AM, January 02, 2004
Name:
Mohamed
Location:
London ( United Kingdom )
Comments:
YAM, I have such joy reading the ginans with meanings on Anant Akhado followed by Nav Chuga that has brought real inner happiness. I sincerly (not Thank You) but pray that you manitain this work beautifully. I am realy and trlt short of words to express my thanks. with YAm Mohamed
Posted: 10:12 PM, December 30, 2003
Name:
Syeda Jebeen S. Shah
Location:
New York ( USA )
Comments:
Thank you. And May God Help you in your Search. Regards, Jebeen
Posted: 10:14 PM, December 23, 2003
Name:
Zakiya Shivji
Location:
San Diego ( USA )
Comments:
This is a very good site for ismaili muslims and anyone else who wants to know about our faith.
Posted: 8:51 AM, December 23, 2003
Name:
Amin Abdul Mohomed
Location:
Dubai ( United Arab Emirates )
Comments:
Nice site! Keep up the good work!!
Posted: 11:51 AM, December 02, 2003
Name:
MGBADA JOE,ABA,NAIJA
Location:
ABA,NAIJA ( NAIJA )
Comments:
I LOVE THIS PAGE. KEEP IT UP.
Posted: 2:39 AM, December 02, 2003
Name:
Zahur Virani
Location:
Tanga ( Tanzania )
Comments: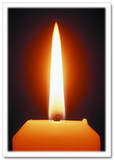 The lit candle represents the Light of Imamat. Let us actualize this Light into our spiritual hearts, heads, & consciences so that we may also be able to submit spiritual & luminous nazranas in the Diamond Jubilee.
Holy Ramadan Enlightenment Daily Posts
Holy Ramadan Enlightenment Posts :: Gems of Knowledge and Dhikr
(30 Days: May 15 - June 13, 2018)
Project for friends preparing for Imamat Day 2018
Anant Akhado Verses, Gratitude Dhikr and Angelic Salwat
(40 Days: June 2 - July 11, 2018)
Projects for friends in Vancouver
Anant Akhado Verses, Gratitude Dhikr and Angelic Salwat
(40 Days: May 23 - July 1, 2018)
Recitation of Ana(n)t nâ Nav Chhugâ, 28 dasond verses , Gratitude Dhikr and Angelic Salwat
(9 Days: July 2 - July 10 2018)
Other Potential Projects
Anant Akhado Dasond Verses
28 Dasond verses from Anant Akhado & Angelic Salwat
(9-day Project: TBA)
Anant Akhado Venti Verses
Vênti Verses from Anant Akhado, Gratitude Dhikr & Angelic Salwat
(7 Days: Friday, TBA 10 min before first dua)
Ana(n)t nâ Nav Chhuga
Ana(n)t nâ Nav Chhugâ verses, Gratitude Dhikr & Angelic Salwat
(9 Days: TBA)
Moti Vênti
Moti Vênti verses, Gratitude Dhikr &Angelic Salwat
(7 Days: TBA; 22 min before first dua)
Anant Akhado and Nav Chhuga Combined Project
Anant Akhado & Ana(n)t nâ Nav Chhugâ Verses, Gratitude Dhikr, dhikr of 99 Beautiful Names of Allah and Angelic Salwat
(49 Days: TBA)