Posted: 5:47 PM, December 01, 2003
Name:
shabira lalani
Location:
montreal ( canada )
Comments:
I am so pleased to discover this site for myself and my son. Thanks
Posted: 8:49 AM, November 25, 2003
Name:
Kabir M. Alidina
Location:
New York ( USA )
Comments:
As Salamu Alaikum Wa Rahmatullahi Wa Barakatuh.
Posted: 12:57 PM, November 19, 2003
Name:
Khurram Tejani
Location:
karachi ( Pakistan )
Comments:
hi its nyc web but i want to suggest u that just insert the links of ginan in vocal mean voice ginan so it will be nyc and looks better at all its nyc web site keep it up (Allah bless u Aameen....!)
Posted: 10:09 AM, November 18, 2003
Name:
ZULEKHA KASSAM( JULIE NENSI)
Location:
njombe ( Tanzania )
Comments:
Posted: 11:23 PM, November 16, 2003
Name:
Alyas Ramji
Location:
Edmonton ( Canada )
Comments:
Dr. Juma, your site is amazing, my favorite section is the Zikr & Tasbi section, really touches your soul and provides inner peace. May Mowla give you the strenght to carry on the great work.
Posted: 8:50 AM, November 15, 2003
Name:
Shiraz Dhanani
Location:
Dar es salaam ( Tanzania )
Comments:
Excllent site.I enjoy reading your material.Good work. Allah bless You AMEN
Posted: 5:04 PM, November 05, 2003
Name:
Jaffer Nurmohamed
Location:
Melbourne ( Australia )
Comments:
Great website! Never realised such enlightening sites existed. Keep it up!
Posted: 1:32 PM, November 04, 2003
Name:
Mariam Keshavji
Location:
Toronto ( Canada )
Comments:
Posted: 9:37 AM, November 02, 2003
Name:
Amina
Location:
Karachi ( Pakistan )
Comments:
Posted: 7:57 AM, October 27, 2003
Name:
mehboob
Location:
kampala ( uganda )
Comments: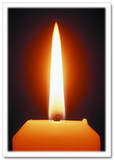 The lit candle represents the Light of Imamat. Let us actualize this Light into our spiritual hearts, heads, & consciences so that we may also be able to submit spiritual & luminous nazranas in the Diamond Jubilee.
Holy Ramadan Enlightenment Daily Posts
Holy Ramadan Enlightenment Posts :: Gems of Knowledge and Dhikr
(30 Days: May 15 - June 13, 2018)
Project for friends preparing for Imamat Day 2018
Anant Akhado Verses, Gratitude Dhikr and Angelic Salwat
(40 Days: June 2 - July 11, 2018)
Projects for friends in Vancouver
Anant Akhado Verses, Gratitude Dhikr and Angelic Salwat
(40 Days: May 23 - July 1, 2018)
Recitation of Ana(n)t nâ Nav Chhugâ, 28 dasond verses , Gratitude Dhikr and Angelic Salwat
(9 Days: July 2 - July 10 2018)
Other Potential Projects
Anant Akhado Dasond Verses
28 Dasond verses from Anant Akhado & Angelic Salwat
(9-day Project: TBA)
Anant Akhado Venti Verses
Vênti Verses from Anant Akhado, Gratitude Dhikr & Angelic Salwat
(7 Days: Friday, TBA 10 min before first dua)
Ana(n)t nâ Nav Chhuga
Ana(n)t nâ Nav Chhugâ verses, Gratitude Dhikr & Angelic Salwat
(9 Days: TBA)
Moti Vênti
Moti Vênti verses, Gratitude Dhikr &Angelic Salwat
(7 Days: TBA; 22 min before first dua)
Anant Akhado and Nav Chhuga Combined Project
Anant Akhado & Ana(n)t nâ Nav Chhugâ Verses, Gratitude Dhikr, dhikr of 99 Beautiful Names of Allah and Angelic Salwat
(49 Days: TBA)