Posted: 2:32 PM, October 18, 2003
Name:
fatima
Location:
richmond hill ( pakistan )
Comments:
'tsa goo web site.i use it for ma home work translatin' da meanin' of da sura's
Posted: 4:16 PM, October 13, 2003
Name:
TOUFIQUE
Location:
nairobi ( kenya )
Comments:
great site
Posted: 1:09 AM, August 25, 2003
Name:
ZULFIKAR FATEHALI ALIBHAI HARJI
Location:
DAR ES SALAAM ( TANZANIA )
Comments:
KEEP IT UP. YOU COULD ALWAYS LOOK UP E MAIL ADDRESSES OF ISMAILIS AND SEND THEM SUCH ARTICLES TO ELEVATE THEIR SPIRITUAL AWARENESS AS MUSLIMS.
Posted: 1:02 PM, August 20, 2003
Name:
Najibullah
Location:
Copenhegan ( Denmark )
Comments:
Hi Dear All Afghan Brother and Sister Wishing You All The Best. It Was Really Nice And Informative Website!!!
Posted: 5:45 AM, August 17, 2003
Name:
zahra
Location:
karachi ( pakistan )
Comments:
i like this site very much
Posted: 12:05 PM, August 13, 2003
Name:
nawazish ali bakhtiary
Location:
lahore ( pakistan )
Comments:
hello my name is nawazish ali.i like ur site plz send me more about hazrat ali and his family . thanx
Posted: 11:28 AM, August 13, 2003
Name:
minaz hassam
Location:
birmingham ( mi )
Comments:
Ya Ali Madad I was impressed by your site I too am an Ismaili and am in the quest for spiritual elevation I look forward to your news letter. If you are ever in the Detroit Michigan area, let me know. You are welcome in our community, esp to enlighten us on your search Cheerio Minaz
Posted: 6:04 AM, August 13, 2003
Name:
Shireen Esmail
Location:
lawrencellive ( usa )
Comments:
Posted: 11:28 AM, August 12, 2003
Name:
Mohamed Shariff
Location:
Toronto ( Canada )
Comments:
Tremendous site, full of knowledge and great informations never ever read before. Keep up the great work ! ! ! I am going inform about this site lot of people.
Posted: 2:57 PM, August 01, 2003
Name:
FATHAALI G. ADATIA
Location:
EDMONTON ( CANADA )
Comments: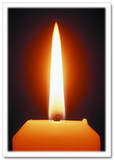 The lit candle represents the Light of Imamat. Let us actualize this Light into our spiritual hearts, heads, & consciences so that we may also be able to submit spiritual & luminous nazranas in the Diamond Jubilee.
Holy Ramadan Enlightenment Daily Posts
Holy Ramadan Enlightenment Posts :: Gems of Knowledge and Dhikr
(30 Days: May 15 - June 13, 2018)
Project for friends preparing for Imamat Day 2018
Anant Akhado Verses, Gratitude Dhikr and Angelic Salwat
(40 Days: June 2 - July 11, 2018)
Projects for friends in Vancouver
Anant Akhado Verses, Gratitude Dhikr and Angelic Salwat
(40 Days: May 23 - July 1, 2018)
Recitation of Ana(n)t nâ Nav Chhugâ, 28 dasond verses , Gratitude Dhikr and Angelic Salwat
(9 Days: July 2 - July 10 2018)
Other Potential Projects
Anant Akhado Dasond Verses
28 Dasond verses from Anant Akhado & Angelic Salwat
(9-day Project: TBA)
Anant Akhado Venti Verses
Vênti Verses from Anant Akhado, Gratitude Dhikr & Angelic Salwat
(7 Days: Friday, TBA 10 min before first dua)
Ana(n)t nâ Nav Chhuga
Ana(n)t nâ Nav Chhugâ verses, Gratitude Dhikr & Angelic Salwat
(9 Days: TBA)
Moti Vênti
Moti Vênti verses, Gratitude Dhikr &Angelic Salwat
(7 Days: TBA; 22 min before first dua)
Anant Akhado and Nav Chhuga Combined Project
Anant Akhado & Ana(n)t nâ Nav Chhugâ Verses, Gratitude Dhikr, dhikr of 99 Beautiful Names of Allah and Angelic Salwat
(49 Days: TBA)