Posted: 7:30 PM, July 28, 2003
Name:
Ferry Meghji
Location:
VANCOUVER ( BC, CANADA )
Comments:
Very heart warming website! It gave me great joy to learn more about Islam and Quran Ayats. Thank you for the peace your writing brought to my heart. May ALLAH's grace and blessing be upon you for the wonderful job you are doing.
Posted: 12:20 AM, July 11, 2003
Name:
Ayisha
Location:
Vancouver ( Canada )
Comments:
I just came across your site by mistake when I was looking for Imamat Day cards. This site is an excellent source of ismaili knowledge.
Posted: 11:31 AM, June 26, 2003
Name:
SHAFRAZ ALIDINA
Location:
N.Y. ( U.S.A. )
Comments:
YA ALI MADAD THIS IS KABIRS SON THIS IS A BEAUTIFUL WEBSITE THANKYOU FOR TAKING YOUR TIME TO CREATE IT email us orcall us sometime
Posted: 11:13 AM, June 26, 2003
Name:
KABIR M. ALIDINA
Location:
New York ( USA )
Comments:
YA ALI MADAD NASEEM & NOORALLAH WILL EXCHANGE MORE THOUGHTS --INSHALLAH
Posted: 3:16 AM, June 24, 2003
Name:
murad essa khan
Location:
karachi ( pakistan )
Comments:
this is so intresting site plz make more changes in that side u must me provid us more knowldge about ismaili esam specially in sindh we have so historicall plzcec in sindh but we dont take intrest on that for example jhirk mehal you have any information about look like that place
Posted: 7:24 AM, June 22, 2003
Name:
Abdul Rahman
Location:
Ernakulam ( India )
Comments:
Regsrds
Posted: 9:21 PM, June 20, 2003
Name:
sohail
Location:
sindh ( Pakistan )
Comments:
Posted: 8:47 PM, June 18, 2003
Name:
Alkarim Pardhan
Location:
London ( England )
Comments:
Divine Site
Posted: 9:27 AM, June 15, 2003
Name:
Lundrim
Location:
Deçan ( Kosova )
Comments:
This is the very good site Allahu Akbar this is tje big word and i will sey one thing more Lah hi lah he ilaLlah
Posted: 11:59 PM, June 12, 2003
Name:
Parvez Abdul Sattar Dalal
Location:
Pune ( India )
Comments:
I would like to learn more about islam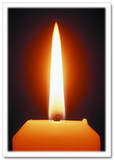 The lit candle represents the Light of Imamat. Let us actualize this Light into our spiritual hearts, heads, & consciences so that we may also be able to submit spiritual & luminous nazranas in the Diamond Jubilee.
Holy Ramadan Enlightenment Daily Posts
Holy Ramadan Enlightenment Posts :: Gems of Knowledge and Dhikr
(30 Days: May 15 - June 13, 2018)
Project for friends preparing for Imamat Day 2018
Anant Akhado Verses, Gratitude Dhikr and Angelic Salwat
(40 Days: June 2 - July 11, 2018)
Projects for friends in Vancouver
Anant Akhado Verses, Gratitude Dhikr and Angelic Salwat
(40 Days: May 23 - July 1, 2018)
Recitation of Ana(n)t nâ Nav Chhugâ, 28 dasond verses , Gratitude Dhikr and Angelic Salwat
(9 Days: July 2 - July 10 2018)
Other Potential Projects
Anant Akhado Dasond Verses
28 Dasond verses from Anant Akhado & Angelic Salwat
(9-day Project: TBA)
Anant Akhado Venti Verses
Vênti Verses from Anant Akhado, Gratitude Dhikr & Angelic Salwat
(7 Days: Friday, TBA 10 min before first dua)
Ana(n)t nâ Nav Chhuga
Ana(n)t nâ Nav Chhugâ verses, Gratitude Dhikr & Angelic Salwat
(9 Days: TBA)
Moti Vênti
Moti Vênti verses, Gratitude Dhikr &Angelic Salwat
(7 Days: TBA; 22 min before first dua)
Anant Akhado and Nav Chhuga Combined Project
Anant Akhado & Ana(n)t nâ Nav Chhugâ Verses, Gratitude Dhikr, dhikr of 99 Beautiful Names of Allah and Angelic Salwat
(49 Days: TBA)