Posted: 12:43 PM, March 07, 2003
Name:
mrs b h mohamed
Location:
johannesburg ( south africa )
Comments:
very informative site keep up da good work.jazakallah
Posted: 12:50 AM, March 07, 2003
Name:
Homoeopathic Doctor Qaiser Abbas
Location:
Gujranwala ( Pakistan )
Comments:
YAM Well done,enjoying this site.May Muala bless you Salman. Love i love you all moomines
Posted: 11:22 AM, March 04, 2003
Name:
sultan ally jumani
Location:
toronto ( canada )
Comments:
yam,this is gulshan & sultan frm toronto..we spoke awhile back..we now hv our computor working & will keep in touch..plz respond
Posted: 8:57 PM, February 27, 2003
Name:
Zaib
Location:
Spring ( USA )
Comments:
Yaalimadad, How are you? Really your Web site is one of the informative Web site i have ever seen. I like the the key word you have used about spiritual science that was excellent, it has real meaning in it. Great work! Bye
Posted: 8:01 PM, February 22, 2003
Name:
abab
Location:
Mumbai ( India )
Comments:
Posted: 10:47 AM, February 12, 2003
Name:
M. Joy Vitale
Location:
Sterling heights ( usa )
Comments:
I stand with you and am praying unceasingly for peace...Shalom Salaam Amen
Posted: 2:10 AM, February 10, 2003
Name:
Qamar Sultan
Location:
Hafizabad ( PAKISTAN )
Comments:
YA ALI MADAD TO ALL DIRECTOR OF THIS SITE. THIS SITE IS VERY INTERESTING. I CONGRATULATION HIM
Posted: 7:31 PM, February 08, 2003
Name:
naushad
Location:
karachi ( pakistan )
Comments:
pls tell me about abu ali i was also mail u,pls help me about it and try to put some wazez in your website u r doing great work MOLA AAP KO HAMESHA KKHUSH RAKHAY,SUCCES DAYWAY,KHIDMAT KARNAY KI HIMMAT DAYWAY AAMEEN PLS REPLY ME SOON AT naushadcharania@hotmail.com
Posted: 4:37 PM, February 08, 2003
Name:
Sumaiya
Location:
Absecon ( USA )
Comments:
Grreat website.One of the best Islamic website I have been on. May Allah guide us and all muslims and save us from the hell fire.
Posted: 12:08 AM, January 20, 2003
Name:
abdul razak
Location:
MUMBAI ( INDIA )
Comments:
WELL DONE SUPERB JOB DONE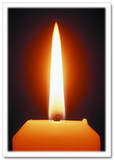 The lit candle represents the Light of Imamat. Let us actualize this Light into our spiritual hearts, heads, & consciences so that we may also be able to submit spiritual & luminous nazranas in the Diamond Jubilee.
Holy Ramadan Enlightenment Daily Posts
Holy Ramadan Enlightenment Posts :: Gems of Knowledge and Dhikr
(30 Days: May 15 - June 13, 2018)
Project for friends preparing for Imamat Day 2018
Anant Akhado Verses, Gratitude Dhikr and Angelic Salwat
(40 Days: June 2 - July 11, 2018)
Projects for friends in Vancouver
Anant Akhado Verses, Gratitude Dhikr and Angelic Salwat
(40 Days: May 23 - July 1, 2018)
Recitation of Ana(n)t nâ Nav Chhugâ, 28 dasond verses , Gratitude Dhikr and Angelic Salwat
(9 Days: July 2 - July 10 2018)
Other Potential Projects
Anant Akhado Dasond Verses
28 Dasond verses from Anant Akhado & Angelic Salwat
(9-day Project: TBA)
Anant Akhado Venti Verses
Vênti Verses from Anant Akhado, Gratitude Dhikr & Angelic Salwat
(7 Days: Friday, TBA 10 min before first dua)
Ana(n)t nâ Nav Chhuga
Ana(n)t nâ Nav Chhugâ verses, Gratitude Dhikr & Angelic Salwat
(9 Days: TBA)
Moti Vênti
Moti Vênti verses, Gratitude Dhikr &Angelic Salwat
(7 Days: TBA; 22 min before first dua)
Anant Akhado and Nav Chhuga Combined Project
Anant Akhado & Ana(n)t nâ Nav Chhugâ Verses, Gratitude Dhikr, dhikr of 99 Beautiful Names of Allah and Angelic Salwat
(49 Days: TBA)