Posted: 9:41 PM, January 18, 2003
Name:
noreen bhanji
Location:
sherwood park ( canada )
Comments:
thank u for this very informative site. may allah bless u with the ability to do more. could u please add some more ginans and their meanings? thanking u in advance. ya ali madad.
Posted: 11:50 AM, January 16, 2003
Name:
Dr A Karim
Location:
Chitral ( Pakistan )
Comments:
YAM Well done,enjoying this site.May Muala bless you Salman. Love and regards
Posted: 7:20 AM, January 15, 2003
Name:
Rahima
Location:
Krems ( Austria )
Comments:
Assalammualikum! I have a question about sufism. May we be sufis? I mean is haram to be a sufi? How shall we do zikr? Please write back!!
Posted: 8:37 AM, January 12, 2003
Name:
AMIR PANJWANI
Location:
nottingham ( united kingdom )
Comments:
yaa ali madad... exilent work by u may maula bless ur all nek umed..can u plz add some more ginans and specialy in grajurati and the anant akhado also and some faramin of imamas.thank u.keep doing the nice work in future.inshallah god will help u in ur good work aameen!!!!!.
Posted: 3:49 PM, January 10, 2003
Name:
Nassir Hudda
Location:
Toronto ( Canada )
Comments:
BISMILLAHI RAHMANI RAHIM. Excellent Work. "ZAZAK ALLAH KHAYR." Please Keep Up the Good Work.
Posted: 12:57 AM, December 30, 2002
Name:
Nur
Location:
Calgary ( Alberta )
Comments:
A very educational Site ... we need more of these sites which help us know and understand more about our tariqah n religion..
Posted: 3:58 AM, December 17, 2002
Name:
Faisal
Location:
Topeka ( USA )
Comments:
Dear brothers, 'Touba' means, to repent, the beautiful name of Allah Subhanahu Wa Taa'la meaning "the one who accepts repentence" is (Ya) 'Tawwab' as mentioned in Holy Quran.
Posted: 9:40 PM, December 15, 2002
Name:
yasmin chinoy
Location:
vancouver ( Canada )
Comments:
could you please add my e-amil address to your list. thks yasmin
Posted: 6:01 AM, December 04, 2002
Name:
SHELINA FATEALI
Location:
ARUSHA ( (TANZANIA) )
Comments:
YA ALI MADAD KEEP UP THE GOOD WORK!!!!!
Posted: 6:30 AM, November 29, 2002
Name:
kevin costnerca
Location:
toronto ( canada )
Comments:
EXCELLENT SITE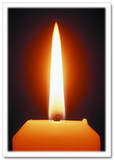 The lit candle represents the Light of Imamat. Let us actualize this Light into our spiritual hearts, heads, & consciences so that we may also be able to submit spiritual & luminous nazranas in the Diamond Jubilee.
Holy Ramadan Enlightenment Daily Posts
Holy Ramadan Enlightenment Posts :: Gems of Knowledge and Dhikr
(30 Days: May 15 - June 13, 2018)
Project for friends preparing for Imamat Day 2018
Anant Akhado Verses, Gratitude Dhikr and Angelic Salwat
(40 Days: June 2 - July 11, 2018)
Projects for friends in Vancouver
Anant Akhado Verses, Gratitude Dhikr and Angelic Salwat
(40 Days: May 23 - July 1, 2018)
Recitation of Ana(n)t nâ Nav Chhugâ, 28 dasond verses , Gratitude Dhikr and Angelic Salwat
(9 Days: July 2 - July 10 2018)
Other Potential Projects
Anant Akhado Dasond Verses
28 Dasond verses from Anant Akhado & Angelic Salwat
(9-day Project: TBA)
Anant Akhado Venti Verses
Vênti Verses from Anant Akhado, Gratitude Dhikr & Angelic Salwat
(7 Days: Friday, TBA 10 min before first dua)
Ana(n)t nâ Nav Chhuga
Ana(n)t nâ Nav Chhugâ verses, Gratitude Dhikr & Angelic Salwat
(9 Days: TBA)
Moti Vênti
Moti Vênti verses, Gratitude Dhikr &Angelic Salwat
(7 Days: TBA; 22 min before first dua)
Anant Akhado and Nav Chhuga Combined Project
Anant Akhado & Ana(n)t nâ Nav Chhugâ Verses, Gratitude Dhikr, dhikr of 99 Beautiful Names of Allah and Angelic Salwat
(49 Days: TBA)