Posted: 9:32 AM, July 27, 1999
Name:
Rif'at Nafisa Brown
Location:
Eugene, OR ( usa )
Comments:
Most inspiring and educational. Thank you very much. Wa salaam, Nafisa
Posted: 12:35 PM, July 26, 1999
Name:
Mary Haji
Location:
E.Lansing, MI ( USA )
Comments:
I enjoyed the website.
Posted: 9:13 PM, July 25, 1999
Name:
Zainul Vasanji
Location:
Vancouver ( B.C., Canada )
Comments:
A very impressive site. May all your efforts be rewarded. Amen.
Posted: 10:03 AM, July 03, 1999
Name:
Shamir, Zen, Noorani, & Amina ma
Location:
Calgary ( Alberta )
Comments:
We browsed your site and were impressed at the content. Amina ma heard the Qur'anic verses.
Posted: 11:48 PM, June 20, 1999
Name:
Navroz Poonja
Location:
Edmonton ( CA )
Comments:
Posted: 6:47 AM, May 08, 1999
Name:
Shazia Hussain
Location:
Nottingham ( England )
Comments:
A great site & is very usefull for people like me who want to know more about Islam
Posted: 9:59 AM, April 07, 1999
Name:
hanif ramzanali
Location:
london ( uk )
Comments:
Posted: 2:27 PM, April 06, 1999
Name:
Mansoor Waljee
Location:
Edmonton ( Canada )
Comments:
Ya Ali Madad, Noorallah:

Thank you very much for inviting me to visit the spiritual page at your website. I thoroughly enjoyed going through it. The audio-clips of selected ayaats from the Holy Qur'an add a special dimension to the site. The Zikr of the 99 Beautiful and Holy names of Allah, along with the recitation of the Zikr for us to listen to, makes the site very special because it indeed becomes an offering of a prayer if the website visitor joins you in reciting it.

I also enjoyed reading the bulletin articles on the study of man. The pages flow naturally, I can feel the spiritual energy with which you have created the website. I am bound to visit this site often, inshallah!

This site is indeed a service to humanity in many ways!

Al-Hamdulillah!

May Allah reward you for all Your pious efforts,

May Allah bless you and your family with a lot of Barakah in this world and the hereafter...A M E N

Sincerely and affectionately,

Mansoor Waljee
Posted: 5:46 PM, March 10, 1999
Name:
Zainul Virgi
Location:
Toronto ( Canada )
Comments:
An inspiring and informed site! One of the greatest gifts man can give to mankind is knowledge and you're obviously sharing the torch of knowledge with millions of people around the world. What a wonderful gift you have shared with all of mankind! Our warmest congratulations on what is obviously a tremendous amount of hard work. Our admiration and respect for your desire to spread the word of Allah! May your highest goal be realized.
Posted: 11:40 AM, February 24, 1999
Name:
Noorallah G. Juma
Location:
Edmonton, Alberta ( Canada )
Comments:
Hello to all:
SalmanSpiritual.Com is dedicated to teaching, research and outreach in the field of Spiritual Science. We welcome your comments.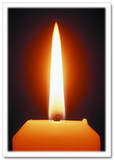 The lit candle represents the Light of Imamat. Let us actualize this Light into our spiritual hearts, heads, & consciences so that we may also be able to submit spiritual & luminous nazranas in the Diamond Jubilee.
Holy Ramadan Enlightenment Daily Posts
Holy Ramadan Enlightenment Posts :: Gems of Knowledge and Dhikr
(30 Days: May 15 - June 13, 2018)
Project for friends preparing for Imamat Day 2018
Anant Akhado Verses, Gratitude Dhikr and Angelic Salwat
(40 Days: June 2 - July 11, 2018)
Projects for friends in Vancouver
Anant Akhado Verses, Gratitude Dhikr and Angelic Salwat
(40 Days: May 23 - July 1, 2018)
Recitation of Ana(n)t nâ Nav Chhugâ, 28 dasond verses , Gratitude Dhikr and Angelic Salwat
(9 Days: July 2 - July 10 2018)
Other Potential Projects
Anant Akhado Dasond Verses
28 Dasond verses from Anant Akhado & Angelic Salwat
(9-day Project: TBA)
Anant Akhado Venti Verses
Vênti Verses from Anant Akhado, Gratitude Dhikr & Angelic Salwat
(7 Days: Friday, TBA 10 min before first dua)
Ana(n)t nâ Nav Chhuga
Ana(n)t nâ Nav Chhugâ verses, Gratitude Dhikr & Angelic Salwat
(9 Days: TBA)
Moti Vênti
Moti Vênti verses, Gratitude Dhikr &Angelic Salwat
(7 Days: TBA; 22 min before first dua)
Anant Akhado and Nav Chhuga Combined Project
Anant Akhado & Ana(n)t nâ Nav Chhugâ Verses, Gratitude Dhikr, dhikr of 99 Beautiful Names of Allah and Angelic Salwat
(49 Days: TBA)