Posted: 7:11 PM, January 07, 2008
Name:
Noorallah Juma
Location:
Edmonton ( Canada )
Comments:
Thanks for your submissions to the SalmanSpiritual.com guestbook. This book is now closed but you are welcome to see all the entries that are in it.
Posted: 12:35 PM, January 01, 2008
Name:
ALLAUDDIN H.A. KHALFAN
Location:
Edmonton ( Canada )
Comments:
Apparently it seems to contain hard work of useful research work.I would like to benefit both personally as well as pass on to fellow Ismailies as mark of appreciation & as morally dutybound approach.
Posted: 11:44 PM, December 08, 2007
Name:
Ahmad
Location:
Toronto ( Canada )
Comments:
Alhumduallah, Mashallah...Thanks for those who have made this site. May ALLAH grant you pardise for you good work for OUR BELOVED MOWLANA HAZAR IMAM...
Posted: 3:19 PM, November 02, 2007
Name:
habib ali
Location:
salamiah ( syria )
Comments:
ya ali madad I send all my greeting for my brothers around the world.
Posted: 11:09 AM, September 26, 2007
Name:
Humer Ali
Location:
Houston ( USA )
Comments:
YA ALI MADAD wow!! congratulations, what you'll have done is very nice and keep up the good work im happy to see this. I am an ismail and im very pleased for what you are doing for ismaili's. We need moer ismailis like u!!!
Posted: 9:57 AM, September 24, 2007
Name:
Sher Ali Tabrizi
Location:
Karachi ( Pakistan )
Comments:
This unique web has given me immense knowledge and passion to know my community and the teachings of Ismaili Sufism-quite compatible with the great pluralist Sufis,i,e Attar,Rumi and Shabstari.
Posted: 11:16 AM, September 21, 2007
Name:
Mehboob Aly Manji
Location:
Lahore ( Pakistan )
Comments:
Your site is a hidden treasure for student of tasuaf and researcher of mystical knowledge. Your site is very informative, educational and interesting. May Moula furtherance and broaden your understanding about Allah, Muhammad and Ali and give you courage to share your knowledge with us all the time to come.
Posted: 2:34 AM, September 12, 2007
Name:
Yasir Khan
Location:
Karachi ( Pakistan )
Comments:
Amazing work done but I just feel that other sects doesn't have the appetite to digest all the material.
Posted: 9:48 AM, September 05, 2007
Name:
Aziz Khetani
Location:
Snellville, GA ( USA )
Comments:
This is an amazing site, wondeful work you have done. Congratulations.
Posted: 9:27 AM, August 21, 2007
Name:
syed zeeshan mahfooz
Location:
Nanjing ( china )
Comments:
i'm thankful to you for providing such a vast islamic source on your web. Now a days i'm getting help from this site to understand Quran kareem and compiling english and chinese language translation.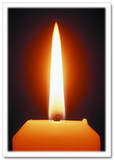 The lit candle represents the Light of Imamat. Let us actualize this Light into our spiritual hearts, heads, & consciences so that we may also be able to submit spiritual & luminous nazranas in the Diamond Jubilee.
Holy Ramadan Enlightenment Daily Posts
Holy Ramadan Enlightenment Posts :: Gems of Knowledge and Dhikr
(30 Days: May 15 - June 13, 2018)
Project for friends preparing for Imamat Day 2018
Anant Akhado Verses, Gratitude Dhikr and Angelic Salwat
(40 Days: June 2 - July 11, 2018)
Project for friends in Vancouver
Anant Akhado Verses, Gratitude Dhikr and Angelic Salwat
(40 Days: May 23 - July 1, 2018)
Other Potential Projects
Anant Akhado Dasond Verses
28 Dasond verses from Anant Akhado, Gratitude Dhikr & Angelic Salwat
(9-day Project: TBA)
Anant Akhado Venti Verses
Vênti Verses from Anant Akhado, Gratitude Dhikr & Angelic Salwat
(7 Days: Friday, TBA 10 min before first dua)
Ana(n)t nâ Nav Chhuga
Ana(n)t nâ Nav Chhugâ verses, Gratitude Dhikr & Angelic Salwat
(9 Days: TBA)
Moti Vênti
Moti Vênti verses, Gratitude Dhikr &Angelic Salwat
(7 Days: TBA; 22 min before first dua)
Anant Akhado and Nav Chhuga Combined Project
Anant Akhado & Ana(n)t nâ Nav Chhugâ Verses, Gratitude Dhikr, dhikr of 99 Beautiful Names of Allah and Angelic Salwat
(49 Days: TBA)